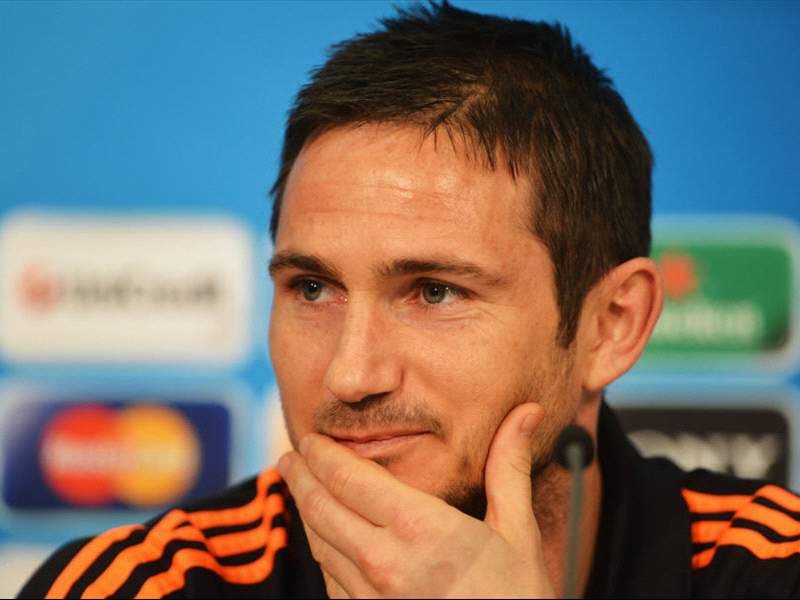 Chelsea
midfielder
Frank Lampard
has claimed that he "wouldn't rule anything out" when his contract with the Blues comes to an end next summer.
The 34-year-old continues to be linked with a move to North America upon the expiry of his current deal, but the midfielder did admit that he would discuss extending his stay at Stamford Bridge first.
"I am not sure [about a future in MLS]," Lampard told reporters. "I have another year on my contract at Chelsea and we have a big season ahead of us with the Super Cup and the Club World Cup in December.
"It's up to Chelsea to speak with me about my future and at that time, I'll speak with them.
"I wouldn't rule anything out at the moment."
Speculation suggests that both New York Red Bulls and Los Angeles Galaxy could compete for Lampard's services should he decide to join MLS.
LA would likely need to open up a Designated Player (DP) spot in order to fit the kind of salary Lampard would demand under the MLS cap, with David Beckham, Landon Donovan and Robbie Keane currently occupying Galaxy's three slots.
The Red Bulls have also been relatively quiet on the DP transfer front this season, with only Thierry Henry and Rafael Marquez boasting that status, and it is believed the team is holding out for the right option instead of throwing money at a big-name player.
New York's head coach Hans Backe and sporting director Erik Soler have both admitted that the club is looking for an attacking midfielder.
Still, Lampard made it clear that he didn't have a preference toward any MLS club. The Chelsea vice captain smiled when asked if there was any MLS team in particular that he'd like to join, stating, "No."
If Lampard joins MLS, he could be one of the most prolific midfield players to join the North American league. The 34-year-old has averaged over 12 goals a season from midfield since joining Chelsea in 2001 from West Ham.