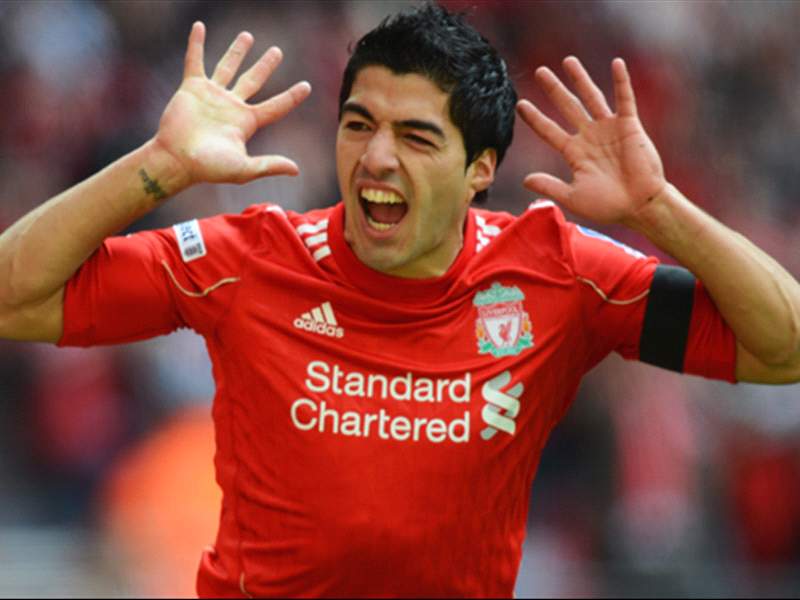 Liverpool striker Luis Suarez is edging closer to a new deal with the club, according to newly-appointed boss Brendan Rodgers.

The Uruguay international had been linked with a move away from the Premier League with Juventus rumoured to be circling, after reportedly becoming disillusioned after his race row with Manchester United left-back Patrice Evra which saw him banned for eight games.
However, Rodgers has now hinted that Suarez could, in fact, be set to pen improved terms to extend his stay at Anfield.
"I have had a good conversation with him over the phone," Rodgers told reporters.
"We have exchanged lots of texts. He sent me a text on the first morning, wishing me good luck. He has really bought in to what we are trying to do.
"He was really excited about how we played at Swansea last year. He is really keen and looking forward to playing in a similar sort of model.
"We hope we're getting closer to agreeing a new contract with him. There has been good dialogue. People always talk about the players coming, but what is important are the ones you already have. I look at this group and I see a really good group of players."
Suarez was recently announced as part of Uruguay's 18-man squad for the Olympics, meaning he would miss most of Liverpool's pre-season preparations.