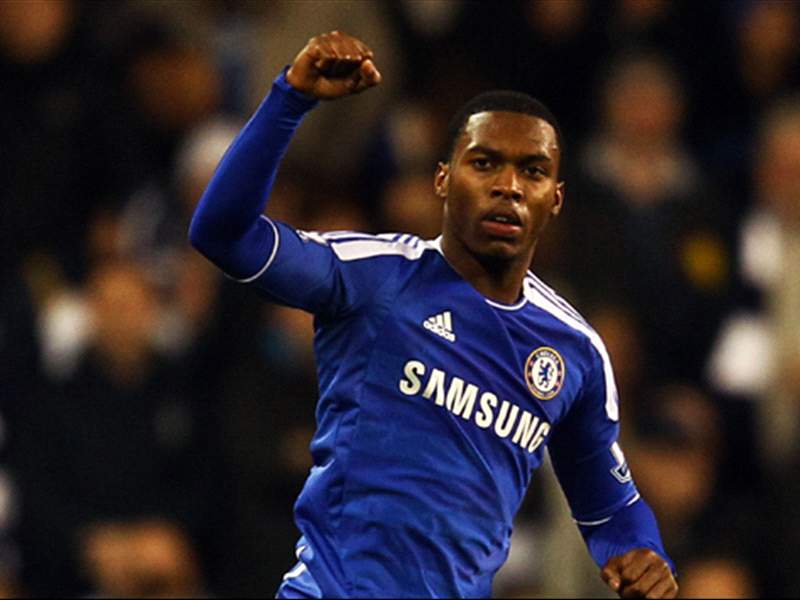 EXCLUSIVE
By
Greg Stobart
Liverpool are leading the race for Daniel Sturridge and are preparing a £10 million bid for the Chelsea forward.

Brendan Rodgers, the Reds' manager, has made the 22-year-old one of his top targets and is confident of beating off competition from Tottenham.
Rodgers in the market for strikers
Sturridge is currently being treated for viral meningitis, which is expected to keep him out of the Olympics, but is considering his future after falling out of favour at Stamford Bridge last season.

Liverpool and Spurs have both made their interest in Sturridge known through third parties, with the Merseyside club ready to offer a more attractive salary package and a regular starting spot.

"There are a few clubs interested but Liverpool are ready to make a big move," a source told Goal.com. "It would be a real statement for them and they could offer the player what he wants - in terms of money and playing time."

The England international, whose situation is also being monitored by Arsenal and Manchester City, will hold talks with Chelsea manager Roberto Di Matteo about his future after finding himself relegated to the substitutes bench towards the end of last season.
Sturridge is understood to blame a lack of opportunities for his failure to claim a place in England's Euro 2012 squad and fears for his chances next season after Chelsea signed £32m Eden Hazard from Lille.

The former Manchester City man has two years left on his contract and Chelsea will not be held to ransom over a new deal, meaning they could be willing to sell the versatile attacker this summer.
Sturridge currently earns £65,000-a-week, which is well within Liverpool's budget, and he fits the profile the Reds are looking for as a young, talented player who will increase in value and improve.

New Spurs head coach Andre Villas-Boas is also a fan of Sturridge after they worked together briefly at Chelsea last season - but the City academy product grew frustrated with the wide role he was assigned under the Portuguese.

Sturridge scored 11 Premier League goals last season playing mainly from a position on the right wing but would prefer to play as a central striker.
Follow Greg Stobart on