EXCLUSIVE

By
Wayne Veysey
| Chief Correspondent
Newcastle United
are braced for the setback of their academy failing to achieve the top grade under the new four-tier Premier League system for youth development,
Goal.com
can reveal.
The Premier League team were one of 23 clubs, 17 of whom were from last season's top division and six from the Championship, who applied for the leading Category One status.
Goal.com has learned that 12 clubs of those clubs have now been inspected by the League's independent standards organisation, with Newcastle one of three teams who have been given an indication that they have failed to reach the top ranking.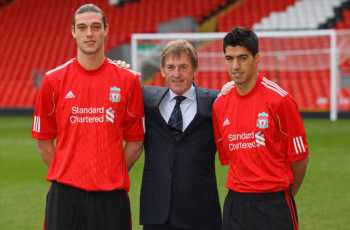 "The £35 million Newcastle got for Andy Carroll would be enough to run the Academy for six years"
Wolves and Crystal Palace are believed to be the two others who have learned they are likely to be awarded Category Two status.
Embarrassingly for Newcastle, rivals Sunderland and Middlesbrough have been told they are set to be successful in achieving their Category One aim, as were Manchester United, Manchester City, Chelsea, Stoke City, West Ham United, Fulham and Southampton.
The Premier League maintains its audit of clubs is ongoing and refused to comment when contacted by Goal.com but it is understood that, while the final decision on academy status for the first tranche of clubs will be made by the Professional Game Board next month, it is unlikely to deviate from the recommendations that have already been made by the audit team.
Newcastle's expected secondary status will have considerable financial consequences and inhibits the academy's capacity to produce future first-team players to follow in the footsteps of star graduates like Andy Carroll and Steven Taylor.
Under the funding mechanism for the new system – called the Elite Player Performance Plan – each Category One club is projected to receive a minimum £775,000-a-year in Premier League funding from the youth development pot. Category Two clubs will receive a minimum £480,000, Category Three clubs £210,000 and Category Four clubs £100,000.
One Academy source told Goal.com: "The £35 million Newcastle got for Andy Carroll would be enough to run the Academy for six years.
"But it is not just about funding. Category One clubs can cherry-pick the best young players in the area, so the knock-on effects are huge."
The Premier League will recommence its auditing of the remaining 11 Category One applicants in September, with Liverpool and Arsenal among those who have still to be inspected.
Each club is graded according to criteria such as facilities, productivity rates, coaching staff and funding, with a fixed tariff paid for players under 18 according to how much time has been invested in them.
Academies will be reviewed every two years and re-categorised if necessary.
Follow Wayne Veysey on