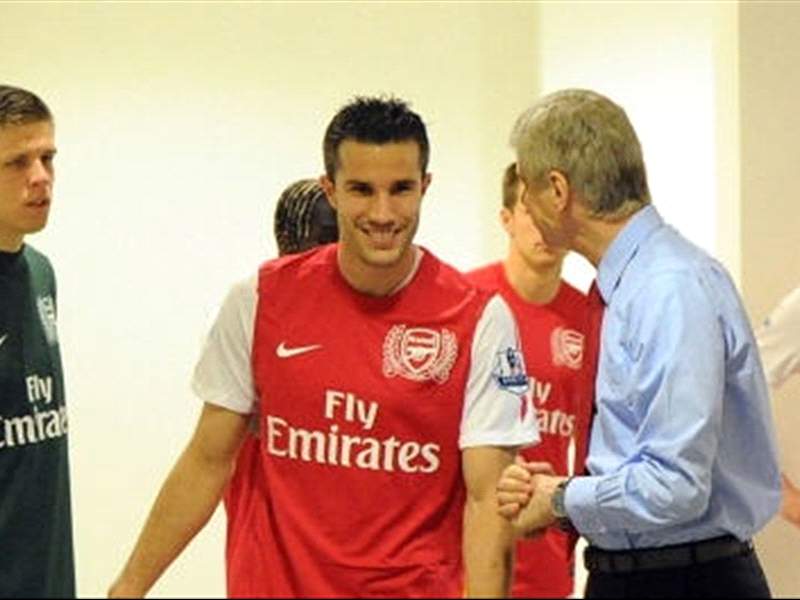 Robin van Persie
is settled in London and will be staying with
Arsenal
- should his family get their way.
The Dutchman is has just one year remaining on his contract at the Emirates Stadium and, as exclusively revealed by
Goal.com
,
is being targeted by Serie A champions Juventus
.
But his wife Bouchra says the way her husband - who has scored 30 times in the Premier League this season - is treated in north London is another reason why he may stay with the Gunners.
"We have been in London for eight years now. As a family, we love it here," the 28-year-old's wife told Dutch Magazine
Heroes
.
"We don't want to upset things at home either. Our kids, Shaqueel and Dina, go to school here in London. And they are just as happy as we are.
"We have to make some ­decisions at some point. But it is not just about Robin. He also thinks about us, his children and me.
"Everyone comes up to me all the time to tell me how happy they are with him. Robin is captain of Arsenal and, as many people claim, the leader of the Arsenal team.
"Arsenal believed in Robin when he was young and when he was considered as a bit of a rebel."
The Gunners have also been praised by Van Persie's mother, Jose.
"Arsenal is a beautiful club," she said. "They have no debts and Robin is being worshipped there.
"I honestly feel that the fans and the people at the club really love him. That is worth so much too.
"As a mum, that fills me with pride. It is really fantastic. When Robin's granddad, my dad, was over at the Emirates for his (91st) birthday and we were taking pictures inside, I heard grown-up people behind me say: 'We love Robin'. As a mum, I could not wish for a nicer thing."
The man himself insists that after his career is over, he will leave it to his family to decide where they live.
"While I am playing, I realise that it will be mainly me who decides where we live," he said.
"If my kids want to go back to Holland, we will do. But that won't be for another 10 years, I think."