By
Andrew Kennedy
1
– Having released a chicken onto the field in Monday's clash with Wigan Atheltic, Blackburn fans will up the stakes in their protest at owners Venky's by launching freshly-laid eggs at Steve Kean and his players. Unfortunately for Rovers fans, striker Yakubu will foil their plot to oust the club's hierarchy when he proves not only to be an excellent tamer of cockerels, but also a superb egg-catcher.
2 – Match of the Day will dramatically combine the race for the title, the battle for survival and the crawl towards the top three as we conclude THE MOST DRAMATIC SEASON IN PREMIER LEAGUE HISTORY (for the 20th year running).
3 – In half a season of great goals and untimely sendings-off for QPR, striker Djibril Cisse will finally combine both of his fortes to down Manchester City – first finding the back of the net before preventing Carlos Tevez's last-minute attempts to seal the title with a flying headbutt.
4 – Once again, the Britannia Stadium will be the venue of a dramatic last-day push for survival. With Bolton trailing by one goal against Stoke City and only 10 minutes remaining, Owen Coyle will realise his profitable sponsorship deal with the 'Barclays Premier League' is under threat, unzip his tracksuit and take to the field to save his side from relegation.
5 –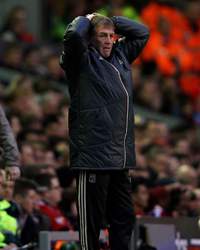 The question on everyone's lips at 15:00BST on Sunday will no doubt be which animal will make an appearance at a Premier League football ground. Could an actual wolf appear at the DW Stadium for Wolves' final game in the top flight? Maybe a Black Cat will stroll on to the pitch at the Stadium of Light to warn Sir Alex Ferguson of Manchester United's title omens? How about a pig released at the home of the trotters, as Stoke take on Bolton?
Or, ideally, a Swan will cause havoc at the Liberty of Stadium, constantly circulating above Kenny Dalglish before doing its business on the Scotsman's head, in turn prompting Liverpool fans to hit the message boards claiming that this is the slice of luck they have been missing all season.
6 – Yet to receive a red card in the Premier League this season, Fulham will break their duck on the final day of the campaign under the instruction of Martin Jol, as they look to avoid another troublesome Europa League campaign via the Uefa fair play leagues.
Not one to spoil the party, however, Martin Jol will order every one of his players except Brede Hangeland to get sent off, in turn allowing the centre-back to continue his fascinating battle with Wolves' Stephen Ward to play the most outfield minutes in the league this season.
7 – After 15 months of disappointment, Andy Carroll will finally come good on his threat of looking half-decent in recent weeks by going absolutely mental in front of goal against Swansea, scoring five, setting up six, and downing 15 jagerbombs.
8 – Big Grant Holt looks to boost his Euro 2012 hopes even further with another sterling display at Carrow Road with a hat-trick against Aston Villa. Unfortunately for the striker his trip to Poland and Ukraine fails to materialise, and he is instead forced to endure a big-money switch to Anfield.
9 – Despite seeing his side hammered 6-0 by Chelsea at Stamford Bridge, Steve Kean will hail a fantastic season for Blackburn in which his players have "created many chances on goal", before insisting that relegation is a positive step for Rovers in the club's long-term plan. The Scotsman then unveils a Burnley tattoo on his chest, before callously laughing for 10 minutes and signing a new four-year deal.
10 – Determined to go out with a bang, Mario Balotelli will return for one last hurrah this season as he brings a unicycle to Manchester City's end-of-season lap of honour and reveals a T-shirt saying: "This is ridiculous, I've been taking the mick out of everyone all season and I'm still getting away with it. Show me the money". He will be widely lauded for the act.
11 – Arsene Wenger and Pat Rice will be seen in a tight, affectionate embrace after their final game as a partnership ends with victory at the Hawthorns against West Brom. Eager to spoil the love-in, Roy Hodgson will glide over to the Frenchman and whisper in his ear his plans to name Jack Wilshere, Alex Oxlade-Chamberlain, Kieran Gibbs and Theo Walcott in his England Euro 2012 squad.
12 – Having spent the pre-match warm-ups in Monday's clash between Blackburn and Wigan signing autographs, and recently becoming the face of a hair-loss product, referee Mark Clattenburg will complete his transition to a self-indulgent egotist by indulging in a lap of honour at the Liberty Stadium following Swansea's clash with Liverpool.
13 – Newcastle owner Mike Ashley suddenly realises that he has gone months without a PR disaster or needlessly exposing the club's fans to torture, and in turn announces plans to amalgamate the Magpies with their arch-rivals Sunderland due to the 'economic advantages'.
14 – After contingency plan A fails to succeed for Sir Alex Ferguson when Howard Webb refuses to hand Manchester United 10 penalties at Stadium of Light, the 70-year-old is forced to use his trump card and utilise the numerous undercover agents he has placed at Sunderland throughout recent seasons to secure a dramatic title win. Final score?
Sunderland 0-10 Manchester United (Campbell (OG) 3, 11, 27), (O'Shea (OG) 34, 90+5), (Richardson (OG) 46), (Brown (OG) 17, 60), (Bardsley (OG) 87).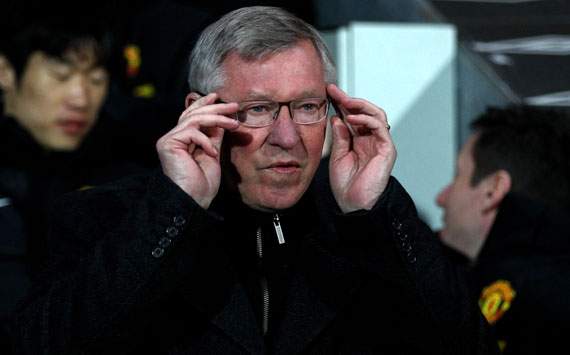 'This is the day you've been waiting for boys' | Fergie utilises Sunderland's Man Utd contingent
15 – Tottenham will suffer deja vu when their entire squad comes down with a nasty stomach bug after eating some dodgy pre-match lasagne, forcing Harry Redknapp to field Giovani dos Santos, Adam Smith, Clive Allen & Joe Jordan as Spurs lose out to Fulham. Meanwhile at the Hawthorns, a chef's apron is clearly visible under Arsene Wenger's suit jacket.
16 – With eyes elsewhere in the Premier League, Wigan and Wolves will play out a nine-goal thriller in front of a record attendance at the DW Stadium. Victor Moses' last-minute winner for the Latics will also see Terry Connor finally pushed over the edge and break into floods of tears, leaving the poor man screaming: "I never wanted this. I never wanted ANY of this!"
17 – In a repeat of last summer's riots, Birmingham and the West Midlands area will break into open revolt on Sunday after Alex McLeish is sacked by Aston Villa before immediately being appointed West Brom boss.
18 – Sky Sports' Geoff Shreeves will be dashing between Premier League grounds across the country delivering bad news while dressed as the grim reaper. He'll be there to inform either Manchester club of their failure to win the title, he'll be prepared to revel in QPR or Bolton's relegation misery, and he will definitely be present at Carrow Road to tell Emile Heskey that he will never play Premier League football again.
19 – The decision whether to pick either Rio or John Terry is taken out of Roy Hodgson's hands when the Ferdinand brothers are caught out switching clubs for the day in a bid to help Manchester United win the title. Unfortunately, they forget to switch kits.
20 – "In a season which has defied the odds and produced some of the most memorable games in Premier League history, there is surely one more twist, one more turn, one last storyline in the making. Who will be the new Jimmy Glass? The new Hugo Rodallega? Which fans will be beaming from ear-to-ear come full-time, and who will be left to drown their sorrows?" – Jeff Stelling to say something of similar sentiment on 'Soccer Saturday', and it to completely work, getting us so excited we begin to dribble.
Follow Andrew Kennedy on

HERE'S SOMETHING YOU DON'T SEE EVERY DAY...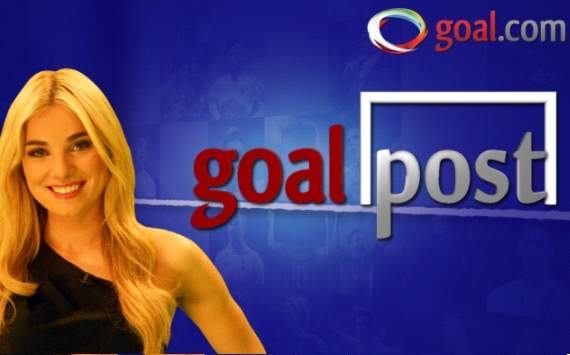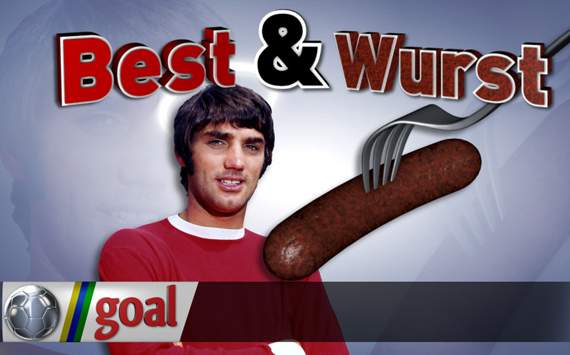 | | |
| --- | --- |
| Starring Sian Welby | Funnies, bloopers & magic from the world of football |
CLICK THE IMAGES TO WATCH ON OUR OFFICIAL YOUTUBE CHANNEL!