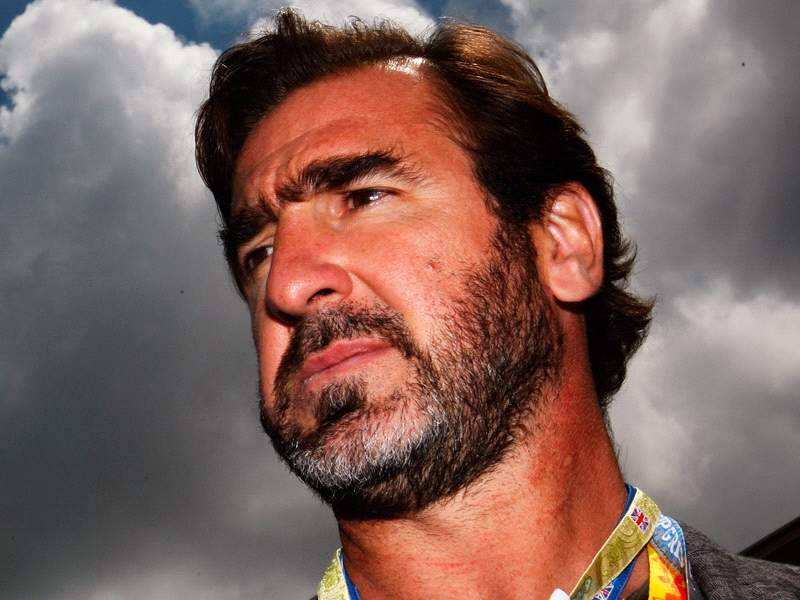 Former
Premier League
star Eric Cantona has taken a swipe at
Manchester City's
Mario Balotelli
, blasting the controversial striker's 'calculated' behaviour.
Cantona, who was famed for headline-making moments, such as the kung-fu kick on a Crystal Palace supporter that landed him a four month suspension spoke at the Global Sports Forum in Barcelona.
"I dreamt of being a footballer, of doing great things, of crying and laughing after a victory, of exploding with joy. It is about spontaneity," he said.
"I never had anything on a T-shirt, never calculated anything. Every action is unique, every reaction unique."
Balotelli has previously revealed a 'Why always me?' t-shirt under his City Jersey after scoring in his side's 6-1 derby victory and the Italian has become one of the most talked about and colourful characters in the Premier League.
Cantona was made the Director of Soccer at former NASL club New York Cosmos in January 2011 and is charged with promoting one of Pele's former clubs as they look to resurface once more.
Speaking about the prospects of American football, Cantona said: "With all the necessary coaches, in the next 20 years this country is going to win the World Cup."
The Cosmos, they are still aiming to join the MLS in the near future.