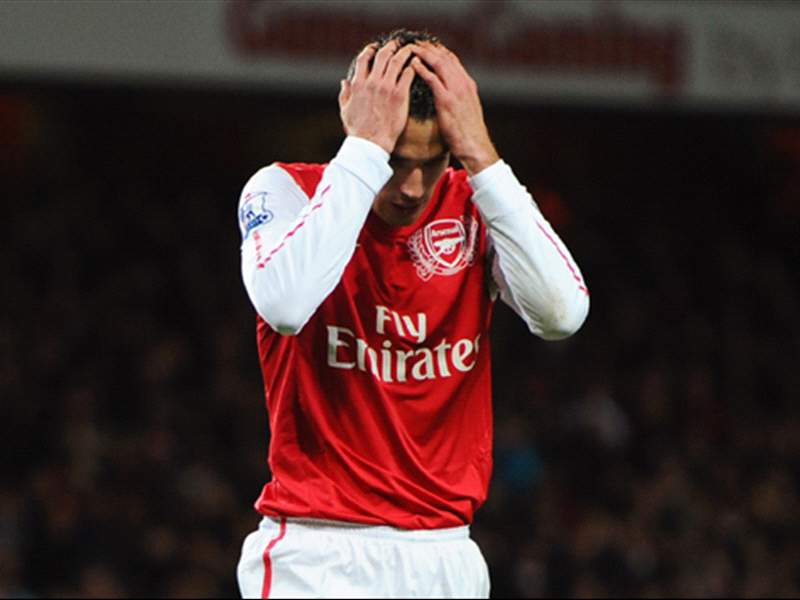 EXCLUSIVE
By
Wayne Veysey
| Chief Correspondent
Arsenal
have told
Robin van Persie
that he will not be allowed to leave the club "at any price" this summer even if refuses to sign a new contract,
Goal.com
can reveal.
Chief executive Ivan Gazidis has personally intervened in negotiations over a new deal between the Dutchman and the club, insisting the Gunners captain will remain at the Emirates until at least the summer of 2013, when he would be able to leave for free under the Bosman ruling.
Goal.com understands that Van Persie has been left feeling "powerless" and "anxious" about his future as it could kill the possibility of a move to a European giant like Real Madrid or Barcelona.
Arsenal sources say that Gazidis has calculated that the club are in a far stronger bargaining position with Van Persie than they were with Cesc Fabregas and Samir Nasri last summer because of the Dutchman's age. He turns 29 in August and will be a month short of his 30th birthday when his contract ends, which is an age that will put off Europe's superpowers from offering him a long-term mega deal.
Real, Barcelona and Manchester City have all been closely monitoring the Dutchman's situation in recent months and have hinted of their interest in a possible summer swoop.
Van Persie has told Arsenal that he will resist the club's attempts to hold contract talks before the end of the season and will wait until the summer before making any decision on his future.
However, the club's chief executive has decided to act now in order to demonstrate the strength of Arsenal's position and make the club's stance clear.
"The communication has come directly from Ivan Gazidis," an Arsenal source told Goal.com. "He flatly refuses to sell him at any price. He has told Van Persie, 'you are going nowhere and can see out your contract'.
"Arsenal are not stupid. If he sees out his contract he will be 30. Real Madrid and Barcelona are not going to recruit him at 30.
"Van Persie feels powerless and anxious. There is no way any club will pay £40m for him this summer, because of his age. This makes him a £20m player and Arsenal don't need to sell him for that."
Arsenal are believed to be determined to stick to their stance even if they finish outside of the Champions League place this season.