EXCLUSIVE
By
Rob Stewart
The resignation of Fabio Capello could prompt the managerial merry-go-round to swing into action but Sunderland will be desperately hoping that Martin O'Neill does not get swept along following his remarkable start to life on Wearside.
He is sure to be in demand again because the former Aston Villa manager's stock has risen dramatically since he returned to management after a 16-month hiatus following the sacking of Steve Bruce by Black Cats owner Ellis Short.
Since he took the reins his club have gone from relegation candidates to Europa League contenders by virtue of an upsurge in fortunes that has seen Sunderland beaten just twice in 13 games.
Ahead of Saturday's visit of Arsenal, it has put Sunderland at the top of the form table since the Ulsterman took charge and he has inspired the upward mobility with the same group of players who were floundering under Bruce.
Goal.com set out to find out more about the 59-year-old former Celtic boss' modus operandi and it seems no one that knows him is surprised how well he has been doing at Sunderland.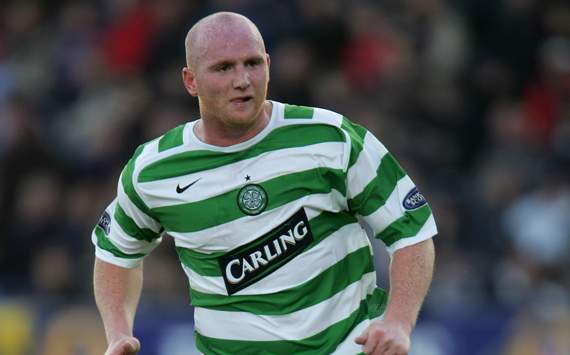 According to former Bhoys striker John Hartson, O'Neill's major strength is man-management.
"What makes Martin so special is that he makes you feel so special as a player," Hartson told Goal.com.
"Some of his team-talks were unbelievable and one that springs to mind most is when we went to Liverpool one Thursday night in the Uefa Cup quarter-finals after drawing 1-1 a Celtic Park and we had to score a goal at Anfield.
"Almost nobody goes to Anfield and wins midweek in Europe in front of the Kop on that bowling green of a pitch with 45,000 Scousers screaming at you.
"They are a great European side but we went there and played them off the park and won 2-0. His team-talk was incredible. You could have put us up against the best team that had ever lived and we would have won because we went out onto the field with such belief."
O'Neill took a chance on Hartson after knee problems saw moves to Rangers and Charlton Athletic fall through for the former Arsenal forward. He then paid back his manager in style as Celtic dominated Scottish football and reached the Uefa Cup final were they were beaten by Jose Mourinho's Porto.
"If you were in a Martin O'Neill side it was an honour to be picked by him and you were determined not to let him down," Hartson added.
"He did little things that made you feel like you were a world-beater but also made you respect the man so much.
"He gets the very maximum out of every single player. He makes you feel as though you would run through a brick wall for him. Every one of his players gives everything they have got when they are on the pitch."
Hartson half expected the impressive transformation his former boss has overseen on Wearside.
"It's no surprise that he has done so well at Sunderland because his record in management is fantastic. He is just a great man. He is like a father figure. You can go and talk to him and you trust him, which is the biggest thing," Hartson said.
"I am a big believer in that notion that players play for a manager. They don't play for the money or the shirt or the fans – they play for the manager. I played for Martin, Harry Redknapp, Gordon Strachan and Mark Hughes and you look up to that manager that gets that little bit extra out of you as a player. It is no surprise the players look up to Martin because you respond to people who believe in you."
It would seem, though, that tactics are not the strongest suit for O'Neill who learned his craft while playing at Nottingham Forest under the legendary Brian Clough.
"Tactically we didn't do an awful lot," Hartson said. "Generally Martin likes to sign good players with good attitudes and players who do the right things. He signs men he can trust; men he can hang his hat on.
"He gets you into positions you are both comfortable with and he asks you to do the things that you can do but do them really well. He wouldn't ask me to run down the channels because he knows that is not my game.
"He was realistic and he simplified things. When you did them well he would shower you with praise and when you did them badly he would come down on you like a ton of bricks."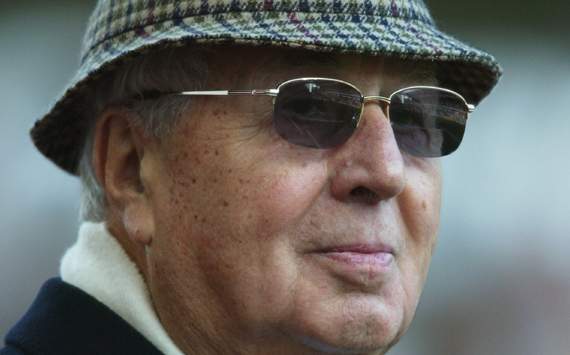 O'Neill spent a year out of football after leaving Celtic until then Villa chairman Sir Doug Ellis persuaded him to take charge of the struggling Premier League club following David O'Leary's sacking.
"It is not surprising to me how well Martin has done at Sunderland because he did a similar job for me at Aston Villa because we rose up the table after he arrived," Sir Doug, who is now the president at Villa, told Goal.com.
"One of my old sayings is that it is not about managers, it is about players and if you have got the right players you can manage them. But, in the case of Martin, the euphoria about him means the players in the dressing room seem to worship him and that is why he is so successful.
"He is a clever lad. He trained as a lawyer for two years at university in Belfast but he is a very good psychologist. It is certain that he can inspire players. I saw them in the dressing room with an open mouth listening to his instructions and that said it all. He has tremendous charisma. They were hanging on his very word."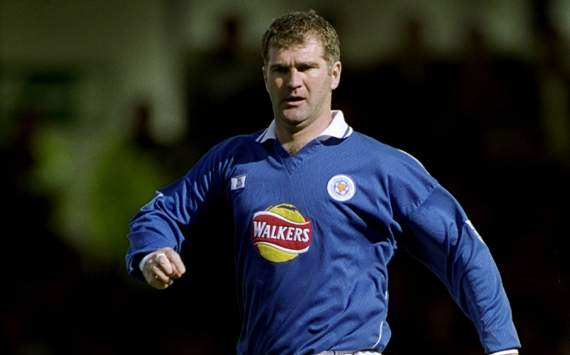 Former Leicester striker Ian Marshall, who helped O'Neill guide the Foxes to League Cup glory in 2000, echoed Hartson's sentiments but revealed O'Neill liked to take on the headstrong.
"I loved playing for Martin but we used to have a volatile relationship because I was pretty outspoken and when I was mouthing off about something he would relish bringing me down a peg or two," Marshall told Goal.com.
"In contrast, he would do his best to help the more shy and retiring types in the dressing room to come out of their shell. It is a bit of a cliché but he really knows when to kick someone up the backside like he did with me and when the put an arm around someone's shoulder.
"He tended to let Steve Walford and John Robertson take care of training but he always seemed to have the knack of hitting the nail on the head when it came to tactics and team-talks. He was always able to say the right thing at the right time. That is a gift."
Follow Rob Stewart on