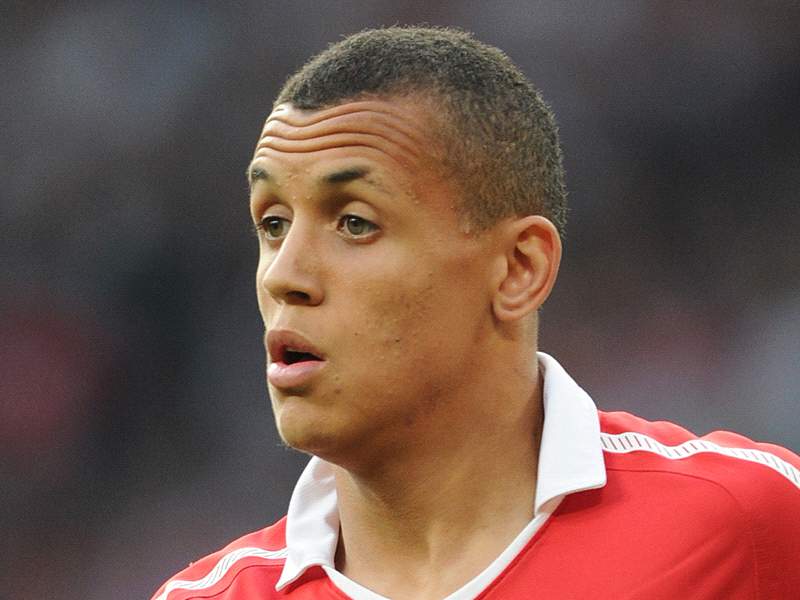 EXCLUSIVE
By Andrew Kennedy

Homophobia is becoming less stigmatised in football despite the "extremely disappointing" comments of former Manchester United midfielder Ravel Morrison, according to Alan Duffy of The Justin Campaign.
The 19-year-old footballer, who moved to West Ham on deadline day, caused controversy on Tuesday when writing a homophobic message on Twitter after being antagonised by a follower, and has since been asked to provide his "observations" over the incident to the FA.
Morrison's tweet, which has since been deleted, read: "crack head ? Go suck out u little f*ggot your a guy that talks if u see me you try slap me I'm in manchester every week."
Speaking exclusively to Goal.com, Mr Duffy condemned the player's comments, and whilst suggesting the youngster may not have realised the ramifications of the message, he believes such attitudes only serves to bolster the view that gay people are yet to be accepted in the football world.
"It's extremely disappointing to hear that yet another professional footballer in England has used homophobic language," Mr Duffy told Goal.com
"Ravel Morrison may well not be aware of the damage those kind of remarks can do, but when football stars indulge in that kind of language, it only reinforces the view that football is not a welcoming place of LGBT fans or players."
A statement from West Ham, reads: "West Ham United are aware that the FA have written to Ravel Morrison asking for his observations regarding comments on Twitter.
"Ravel and the club will co-operate fully with the FA's request and have until Monday evening to respond.
"There will be no further comment from West Ham United or Ravel at this stage."
The Justin Campaign, which aims to fight homophobia within the game, was set up in memory of former Norwich City and Nottingham Forest forward Justin Fashanu, who became the first English professional footballer to publicly announce he was homosexual. Fashanu tragically took his own life in 1998, with the campaign founded 10 years later.
In Germany, Bundesliga stars Mario Gomez and Philip Lahm both recently spoke out in support of homosexuality in football, and although Mr Duffy believes England still has work to do to completely combat the negativity surrounding the issue, he believes progress is being made.
He added: "We have seen in recent years that high-profile players in the Bundesliga have spoken out, in positive terms, about the issue of homophobia in football, however in England this issue is only starting to be discussed by the game in general. But things are moving forward."
A recently aired BBC documentary, 'Britain's Gay Footballers', was an example of the increased dialogue over gay footballers, with QPR captain Joey Barton also revealing his belief that homosexuality should be accepted.
Barton said: "It's a subject quite close to my heart because my dad's youngest brother, the youngest of my uncles, is gay. And I didn't know for a long, long time.

"He thought because of the society that we were brought up in, which was quite working class, that it would be frowned upon or that we would disown him.

"So for a lot of years he was in turmoil and was resenting himself for the fact he had these feelings.

"I was like, 'I love you for you — not for the fact that you are straight or bisexual or all different manner of things. I love you because you're you.'"
Mr Duffy praised the 29-year-old's comments, and also stated that Premier League clubs are showing increased commitment to tackling the issue.
"We have recently seen Joey Barton discuss the issue maturely and intelligently on the BBC documentary 'Britain's Gay Footballers' while the Justin Campaign has found that more and more Premier League clubs are starting to take the issue seriously," he added.
"Things are moving forward finally, so, in relation to Ravel Morrison, hopefully he will be taken to task by his club over his remarks."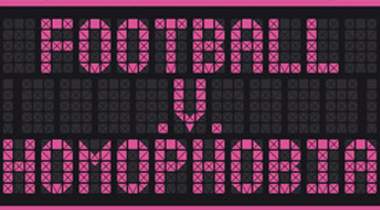 For further information on The Justin Campaign and their Football v Homophobia initiative, visit Facebook or click here.