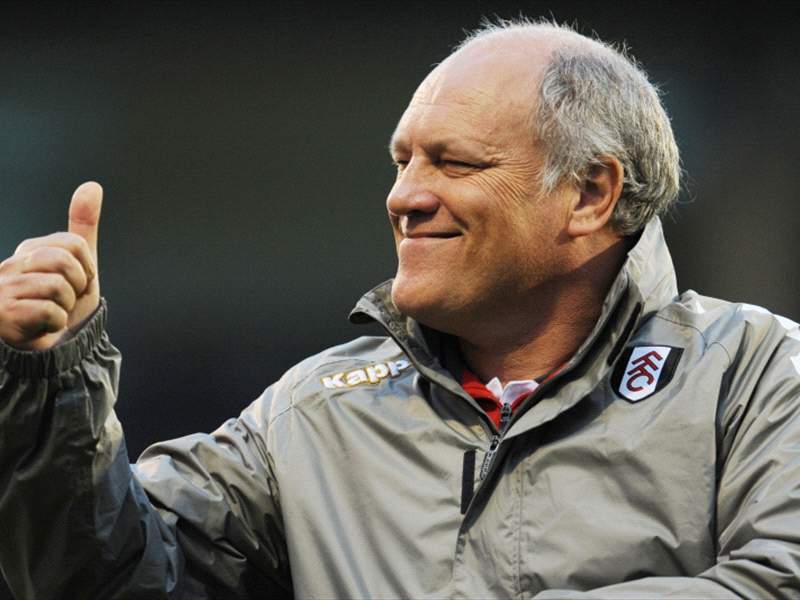 By
Wayne Veysey
at Craven Cottage
Martin Jol
claims that Jay Spearing's challenge on Moussa Dembele could have broken the
Fulham
star's ankle.
The Liverpool midfielder was send off for the second-half tackle, which won the ball but caught the Belgian's leg strongly when he followed through.
Speaking in his post-match press conference, Jol said: "I will be honest. I saw the tackle from three angles and it could have broken his ankle."
The Fulham manager also defended his players for the close attention they gave to controversial Liverpool dangerman Luis Suarez throughout the 90 minutes during his side's 1-0 win at Craven Cottage.
He said: "If you drop off Suarez too far then he is unbelievable. He will go in front or through you. He is almost impossible to defend.
"They played a 4-3-3 again and in hindsight it was a good decision to play with Moussa Dembele.
"It helps us as a midfield to create chances. If he starts scoring goals then I think Dembele will be a major player in the game."
Jol was delighted that his team had rediscovered the winning knack at Craven Cottage, which has been such a fortress during the last few years. It was only Fulham's second league victory on home soil this season.
"It was much-needed and a good win," he said. "If you win 1-0 and keep a clean sheet, it is always pleasing.
"We have had a lot of clean sheets and results away from home, but we have also had good games at home, especially against Spurs in the second half. Against Aston Villa and Blackburn Rovers we also played well.
"The sending off helped us but we were well organised and I think we have the players to score goals in this league."