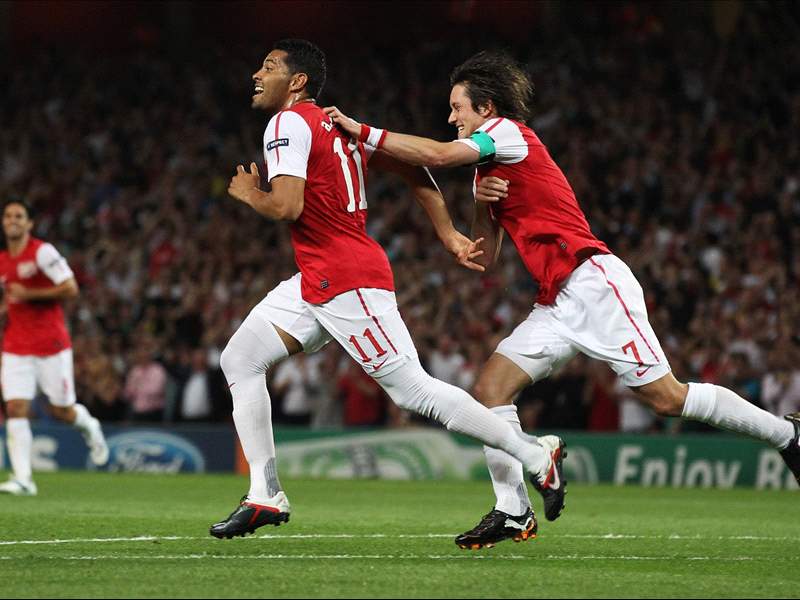 Arsenal striker Robin van Persie claims Andre Santos reminds him of former Brazil left-back Roberto Carlos.
The 28-year-old full-back joined the Gunners towards the end of the summer transfer window from Fenerbahce to replace Gael Clichy .
Van Persie, who has been in unstoppable form this season, believes Santos has plenty in common with the iconic Brazilian defender.
The Dutch striker told the club's official website: "When he first arrived I remember him saying he'd need five or six games to get his fitness up before things would really kick off for him.
"It was true - he's grown stronger and fitter in every single game, and what I really like about him is his confidence on the ball.
"He's firstly a left-back, but he's so much more than that - he gets the ball to his feet, plays one-twos, looks after the ball with style and plays a bit like Roberto Carlos.
"He knows how to choose between holding his defensive position and going forward - and when he goes, he is committed. I love his play.
"I remember a couple of weeks ago playing not just a one-two but a one-two-three-four with him, and that's the kind of thing you enjoy. It's a joy to play with him because he loves football, loves finding solutions, and I don't really see full-backs as confident as Andre in other teams.
"We all feel that when he has the ball he will do something useful with it. You know that, even if he is faced with a couple of guys, he'll choose the right thing."