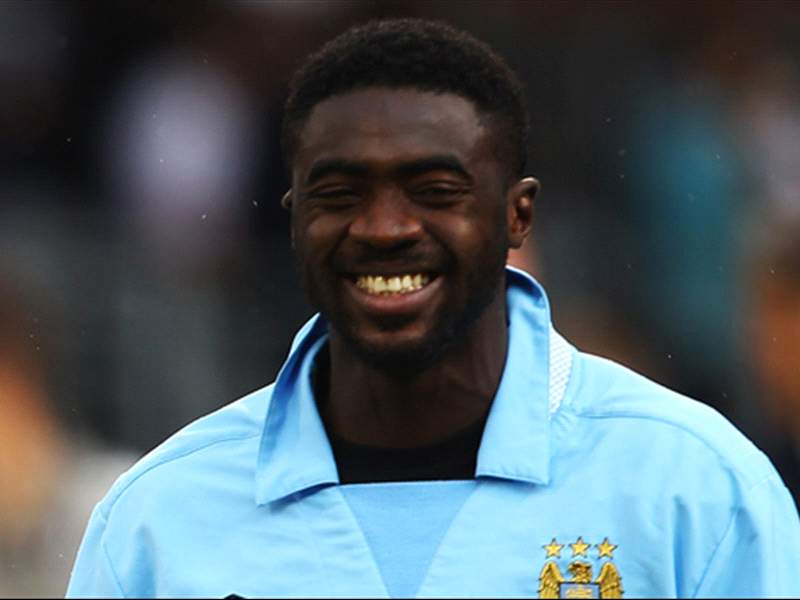 Kolo Toure
has been impressed by the latest string of players to join
Arsenal
and has praised his former boss
Arsene Wenger
, describing the Frenchman as "a master"
The Manchester City man, who was part of the team that beat Arsenal in the League Cup on Tuesday, believes Wenger has continuously showed his ability to find great players and bring them to the Emirates, comparing team-mate and former Gunner Samir Nasri to previous Arsenal greats.
"Mr Wenger is a master," he told
talkSPORT
.
"I don't know how he does it but every time he goes out, he finds great players and makes them better. He did that with me, with Samir Nasri, with others like Patrick Vieira and he's still doing it now. He's fantastic."
Nasri returned to the Emirates on Tuesday after leaving for City in the summer, and was given a tough time by the home crowd despite Wenger asking them to give the French midfielder a fair reception.
But Toure believes he was only given so much abuse because of how valued he was at the club, insisting it was their love for him as a player at Arsenal that led to the bombardment.
"He's a strong boy. For me, it was my third time back at the Emirates and maybe that's why I've got a good relationship with the Arsenal fans.
"Every time I come here they've been fantastic with me. Samir's very clever and he knows what football is. They love him really, that's why they put him under pressure."
Toure also revealed how much support he received during his six month suspension for a failed drug test.
The former Gunner joined City in 2009 and was banned for using his wife's diet tablets last season, but has since returned and featured in Tuesday's League Cup clash.
And the defender has since praised the wide range of support he received for seeing him through the most difficult time in his career.
"Everybody, even the press, has been by my side," he added.
"I was really impressed by that. Every time I have the chance to show I'm back to my best after the ban, I want to take it which is why winning at Arsenal was so important."