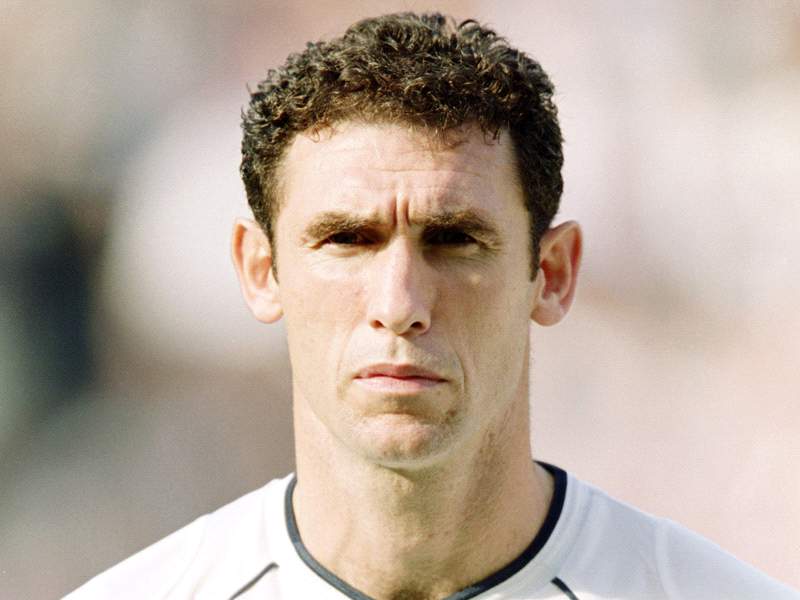 Former Arsenal defender Martin Keown believes the Gunners have fallen away in competing for the Premier League title since Chelsea and Manchester City were taken over by wealthy owners.
Keown reflected on Arsene Wenger's side's last title win in 2003-2004 season when he was part of the 'invincible's' that played the entire season without tasting defeat.
"It was a fantastic environment to be a part of," he told the PA, "great winners everywhere in that dressing room, assembled of course fantastically well by Arsene Wenger.
"It was a great time to be at the club; it's fallen away from that since, and I think that's more to do with the money that came in from Chelsea and latterly Man City."
The former England international feels the Frenchman will decide in his own time when to leave Arsenal and he thinks occasionally Wenger can set the bar to high for his young team.
Keown also believes Arsenal's poor start to the season is down to the lack of control over games which the former Gunner believes is due to the sales of Cesc Fabregas, Samir Nasri and the loss of Jack Wilshere to injury.
Keown added: "I think it's Wenger's decision. He decides when he wants to leave the football club, not the current board or the owners. Wenger will know when the time is right. He sets himself probably unrealistic targets to try and win things as he has tremendous belief in his players.
"If we look back, the pinnacle of last season was the win at Barcelona and I think for a moment there Arsene Wenger thought he had a team now that could match the best in the world.
"Those three midfield players - Fabregas, Nasri and Wilshere - haven't played for Arsenal this season with two of them sold and one on the sidelines.
"That's where you control the games from - yes we could probably do with one or two defenders who understand things better, maybe another striker to help Van Persie, but essentially in midfield is where the biggest hole has been.
"It's just starting to look like something we had in the past but there's some way to go yet."
And Keown believes Wenger must keep hold on captain Van Persie if they are to win trophies in the near future as without him he thinks Arsenal could struggle.
"You've got one of the best managers in world football and it's in his hands, he decides how this football club goes forward," he continued.
"When you're an ex-player watching players want to leave, in our day nobody wanted to leave and if you can get it right, these players can stay together for the rest of their careers and win things.
"The goal now is to keep Robin van Persie and if the team does well he's going to be there for the rest of his career."