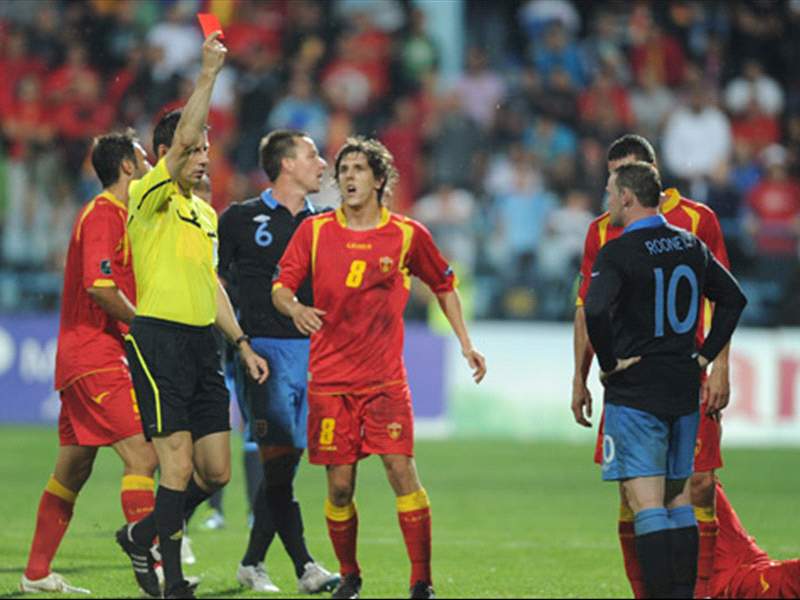 Sir Alex Ferguson
has confirmed that
Wayne Rooney
will return to the
Manchester United
side for Tuesday night's Champions League clash with
Otelul Galati
.
Ferguson decided to drop the striker to the bench for Saturday's 1-1 draw against Liverpool following the awarding of his three-match international ban, but insists United's main man will start against the Romanian outfit.
"He'll be playing tomorrow," Sir Alex told reporters, before revealing his suprise at the severity of Rooney's suspension.
The England striker will miss all of his country's group matches at Euro 2012, and the United boss insisted that the decision came as a surprise to both himself and the player.
"When the initial news came through it was a definite blow for him," he continued. "Rooney didn't expect that. None of us did.
"It was a silly action but it wasn't seriously dangerous. When he realised getting a three-match ban meant missing all the games for England and might not be involved at all, it is not easy to qualify in major championships, that resonated in Wayne's mind."
Ferguson decided to introduce Rooney alongside Javier Hernandez in an attempt to score an equaliser immediately after Steven Gerrard had given Liverpool the lead on Saturday, and the Scot was pleased with his response.
"When he came on he was quite bubbly. He was full of energy and enthusiasm," he continued.
"He was desperate to get on, which is good. When he was sat watching the game he probably said, 'Christ I could be out there'."