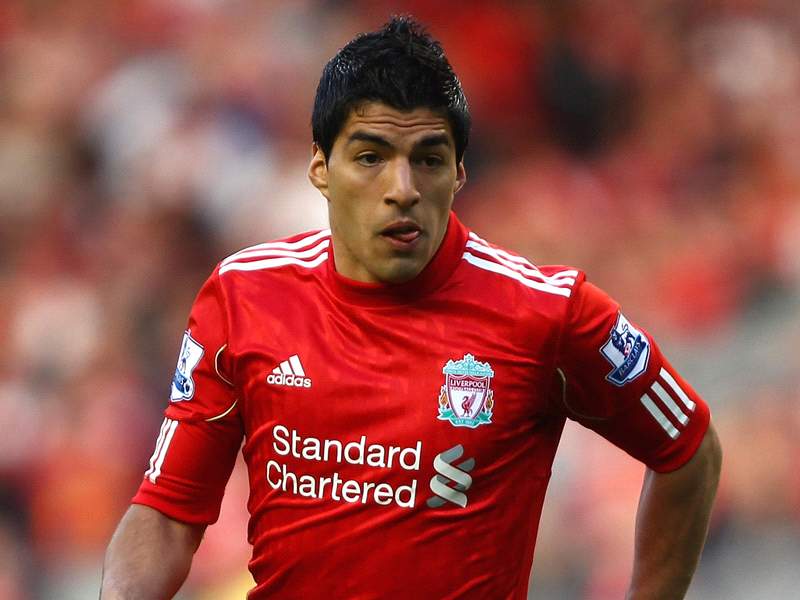 Liverpool striker Luis Suarez has denied any suggestion that he has dived in order to gain a further advantage for his side since joining the Premier League.
The 24-year-old's conduct came under further scrutiny in the Merseyside derby a fortnight ago, when the striker's theatrical reaction to Jack Rodwell's tackle led to the Everton midfielder being controversially sent-off.
The Uruguayan forward has since spoken out against negative comments suggesting he is prepared to cheat.
Speaking toThe Sun, Suarez said: "I have never been a diver, only a forward who receives so many fouls.
"I don't trick anybody. The Premier League is more exciting than anywhere else I have played and it's always a battle because it is so physical.
"But there is no secret behind my ability to control the ball. It's all down to hard work and forever trying to break defences down."
Suarez faces a tough challenge on Saturday as Liverpool face Manchester United at Anfield, and whilst the return of Steven Gerrard sees fellow striker Andy Carroll dropped to the bench, the former Ajax forward insists the £35million man is the 'perfect companion' for him.
Suarez commented: "I came here for matches like this. United have a terrific front-line but the key to victory will be how we play ourselves.
"Liverpool can beat anyone in the Premier League and especially at Anfield. So it's very possible to repeat the experience of last season and enjoy ourselves against United. If we maintain our best level we will win.
"Andy Carroll is the perfect companion for me and now we are used to each other the goals have arrived. We are a big danger and can send any rival defender mad."