EXCLUSIVE
By Wayne Veysey | Chief correspondent


Arsenal
wonderkid
Ryo Miyaichi
is already a "complete player" for his age but it will take time for him to adjust to the pace of English football, according to a director of his former club.
The Japanese winger, 18, who is poised to make his full debut for Arsenal in the League Cup against Shrewsbury Town on Tuesday night, made an excellent impression during a loan spell at Feyenoord in the second half of last season.
"Within one match, our fans loved him," explained Feyenoord general manager Eric Gudde in an exclusive interview with
Goal.com
.
"He came at the end of the January window at a difficult period for Feyenoord. We had lost our last three games, we were in 14th or 15th place and only two points off a relegation place.
"His first match was against Vitesse Arnhem, which we drew 1-1, and he played really well. His second match was a home match against Heracles, which we won 2-1. His opponent only saw his back. He played mainly on the left wing and kept beating the defenders and delivering really good crosses on his right and left foot.
"After the match we had a frenetic sight in the stadium. The crowd were unbelievably enthusiastic about him. So Ryo went to that side of the stadium where most of the home fans were and made a great bow to the fans."
The Dutch press christened Miyaichi 'Ryodinho' while he was hailed in other quarters as the 'Japanese Messi' for his pace, dribbling and trickery on the ball.
Feyenoord won his fourth game for the club 5-1 but Eredivisie defences had been alerted to the fleet-footed youngster sending shockwaves through Dutch football.
"February was his best month as nobody knew him and how he played," said Gudde. "After that, the opponents began double marking him and he had more problems to be the best. He played left wing for us and the right defender and right midfielder were always in the neighbourhood of Ryo.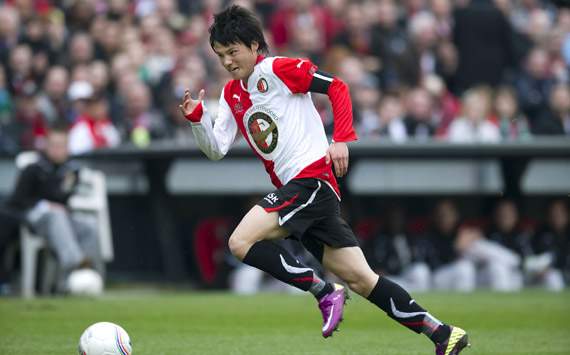 The 'Japanese Messi'| Miyaichi was an instant hit at Feyenoord
"He is a player with good pace, dribbling and a lot of tricks to get behind the opponent. He has some excellent qualities and for his age is a very complete player. In the period when the opponent began measures like double marking, he had to work hard in March and April to find other solutions."
Nevertheless, the teenager, who joined Arsenal in the January transfer window, helped to turn around Feyenoord's season during a 12-game loan spell that yielded three goals and five assists.
"Overall, he was very important in the step forward that Feyenoord made in the last year. We went from 15th to ninth. It was a very disappointing season but all the people had a good feeling about Ryo as a player. They will remember him as an exciting player for the crowd," Gudde continued.
MIYAICHI'S DUTCH IMPACT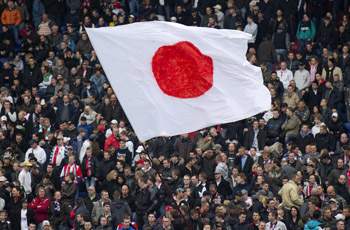 "Within one match, our fans loved him
...He has some excellent qualities and for his age is a very complete player."
- Feyenoord director Eric Gudde

"He has a lot of qualities but he will take his time to play match after match in the Premier League. I was speaking to [Arsenal chief scout] Steve Rowley at one match and he said there is a big difference with the pace and power in the Premier League."
Gudde recalled that Arsenal had continued to keep close tabs on the teenager during his four-month spell in the Netherlands.
He said: "There were always Arsenal scouts at our matches. We sent Arsenal DVDs of Ryo and his playing programme, which entailed what he did in training. Steve Rowley asked Arsene Wenger to take Ryo back to London. From that moment we knew Arsenal would try to get the work permit.
"In the summer a lot of people hoped that he would not get a work permit so Arsenal would make another deal and he would play again for Feyenoord. We had to wait."
Arsenal transfer negotiator Richard Law rang Feyenoord in the summer to thank the Dutch club for looking after their player but explained that he would train with the Premier League club in pre-season.
Although Miyaichi did not receive clearance to work in the UK until an FA panel granted him a permit at a hearing on August 9 on the grounds that he is an "exceptional talent", Feyenoord had already made plans for life after the young attacker.
Gudde said: "We had the idea that in July he would get a work permit and stay at Arsenal. We did our own job and got another winger on the left side. It is a shame for us but we wish him all the best on his Arsenal debut."
Follow Wayne Veysey on