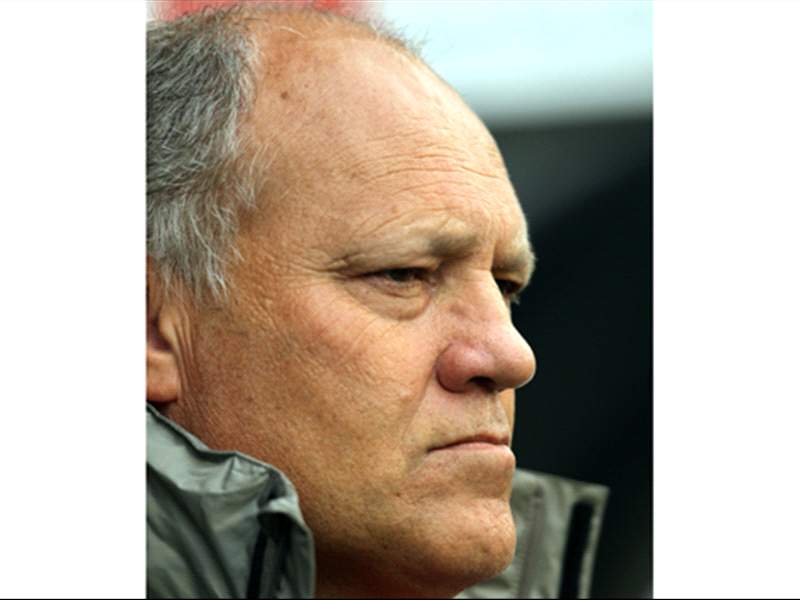 Martin Jol
is looking for attacking options after Bobby Zamora missed
Fulham
's disappointing defeat to Wolves.
The big front man was left out of the line-up with an ankle problem in the 2-0 defeat away to Mick McCarthy's men, after he played in the mid-week Europa League victory over Dnipro.
In his place came Clint Dempsey, who moved from midfield to partner Andy Johnson up front. With Moussa Dembele the only other striking option and with Andy Johnson troubled by injury problems in the past, Fulham could look to bring in reinforcements in the last few days of the transfer windows.
The Fulham boss told reporters: "He was OK during the week but this morning we decided not to play him as his ankle was bothering him a lot. He is doubtful for Thursday as well.
"I've told you all along we need a back-up player for him and we are looking for one."
The wider issue of Europa League participation is also a source of concern for Dutchman who only has a thin squad. The Cottagers' season began on 30 June and they have since played 9 matches, 7 more than their Premier League rivals.
Although much of the squad have experience of fighting on two fronts from their heroic campaign of 2009-10 where they finished as runners-up in the Europa League, it will be put to the test in going on to play many more tiring weekend matches on the back of mid-week appearances in Europe.
Jol continued: "Even if it is, you have to play as you need the results to do well. If you talk about October then maybe a little evidence of being fatigued but not today at the start of the season.
"The only thing is, you have to use your best players all the time and that is probably the only thing. We need a couple of players to probably get the results even away from home."
The former Spurs manager was, however, positive about the London club's participation in European competition, and continued: "There is a part of me that thinks we can do well in Europe and another part that knows it is probably almost impossible to do well and get to the final as it happened two years ago.
"Of course, if you start playing all the competitions in England you could probably do without the Europa League but we are in it and hopefully we can get through as it raised the profile of the club and players.
"I'm happy we are in it."