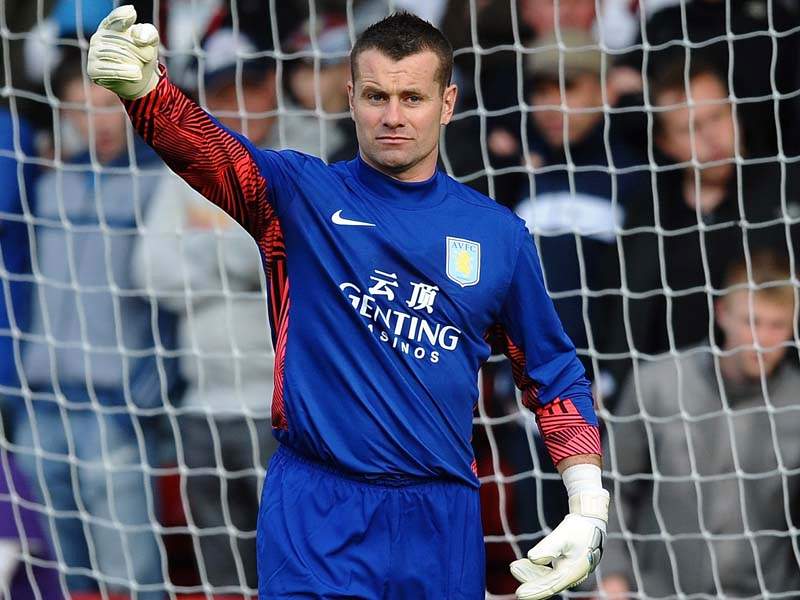 New Aston Villa keeper Shay Given is enjoy being first choice again after losing his place at Manchester City to Joe Hart.
The 35-year-old moved to Villa Park in a £3.5million deal this summer and immediately began to repay some of that fee with a string of good saves to keep Fulham at bay on his debut.
He told reporters: "Last year was frustrating – it's probably well-documented and the word's overused at this stage. But it's nice to be back and nice to feel wanted again and feel part of the team and be playing in front of big crowds again."
He added: "In the run-up to the game, there was the excitement of the Premier League starting again and, for me personally; knowing I was going to be playing was pretty special.
"So it's great to be back and it's nice to start with a clean sheet with my new team."
The keeper has admitted he has made a step down in quality after leaving City for relegation threatened Villa Park.
"You're not going to be able to compete with Man City with the amount of money they're spending on players, and they will continue to spend in the future," he continued.
"It's a different budget here. It's unrealistic saying we're going to compete with them. But there's a togetherness in the squad and hopefully we can get a couple more players before the window closes, be it loanees or whatever, and I think it'll help us to have a good season.
"I left home at 16, and even before I left home, I'd been playing football all my life. I was pretty regular at most clubs I'd been at, so it was a bit strange last year.
"It's great to be at Villa and feel part of the group."