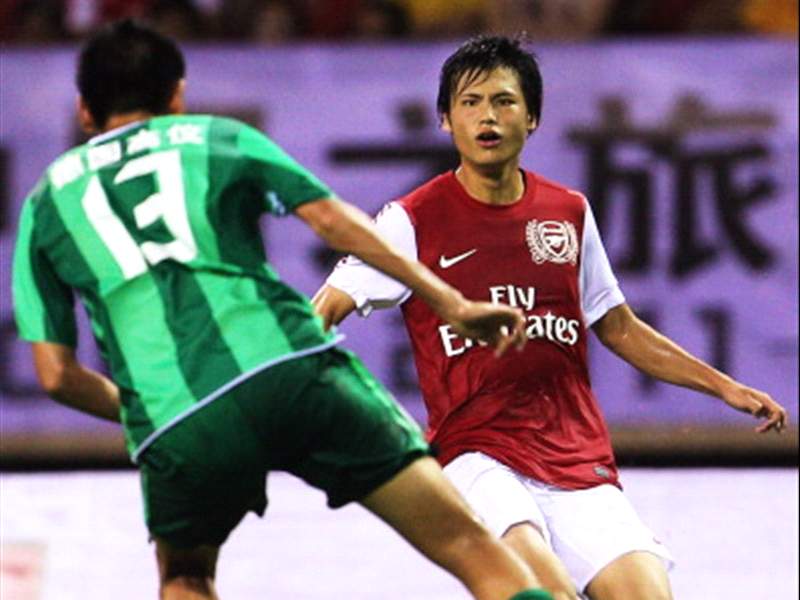 Arsenal
youngster
Ryo Miyaichi
was been granted a work permit enabling him to represent the North London outfit in the upcoming campaign.
The 18-year-old signed for Arsene Wenger's side in January, before going on loan to Feyenoord, where he impressed scoring three times in 12 league appearances.
An FA panel attended by Gunners boss Arsene Wenger on Tuesday granted Miyaichi a work permit under the grounds of the Japanese teenager being an 'exceptional talent.'
Also thought to have aided the youngsters ability to gain a work permit were supporting testimonies sent to the UK by the Japan Football Association.
Wenger revealed his delight at the news, saying: "We are absolutely delighted that Ryo has been granted a work permit.
"This is almost like a new signing for us, as we weren't completely sure we would be given the authorisation.
"Ryo has worked extremely hard in pre-season and performed very well during the matches in Asia, Germany and Portugal.
"Ryo has natural technical ability. He has good balance and phenomenal pace, and his passing and crossing is consistently of a high quality. He is a very exciting player.
"He had a successful time with Feyenoord in the Netherlands last season, who gave him the opportunity to play regularly, and we're looking forward to his contribution this coming season with Arsenal."
Miyaichi has featured in all of the Gunners pre-season friendly matched outside of the UK and looks poised make his debut in within the UK once the paperwork is completed.