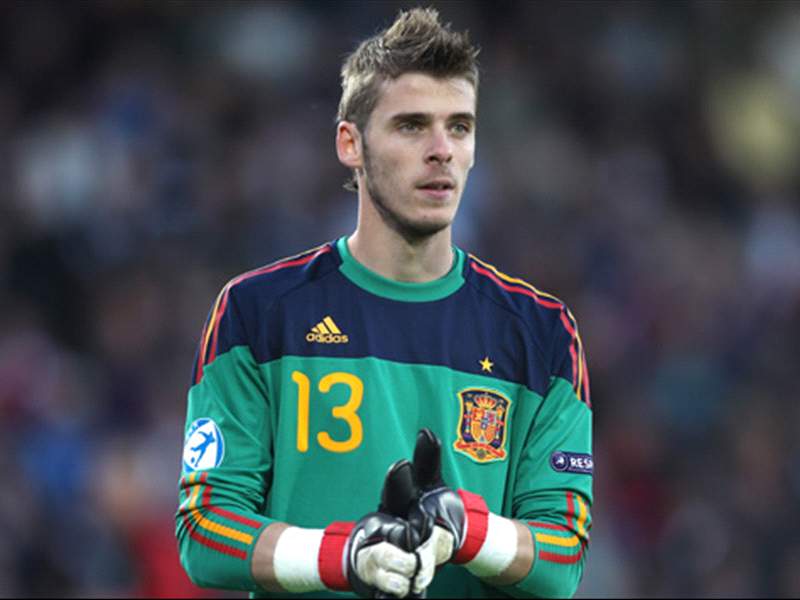 Manchester United
goalkeeping coach Eric Steele has admitted that new signing
David de Gea
is not the finished article, insisting that he still needs to work on improving his game.
The 20-year-old was signed from Atletico Madrid as a replacement for retired goalkeeper Edwin van der Sar, who called time on his career at the end of last season.
But Steele believes that despite having to improve his game whilst settling down in a new country, De Gea has a "calmness" that should carry him through.
"Did you see Edwin when he was 20? There is work to be done, but no player is completely finished at 20. Edwin didn't come to England until he was 34," he said.
"David is still getting to know players and the language, but he can fit into the team because he's got this calmness.
"He's very calm and mature on the ball for his age, which we've been used to with Edwin, but if we're going to play the Man United way, we need a keeper who can do that.
"David has a tough act to follow, but we always knew that and that's why we took our time."