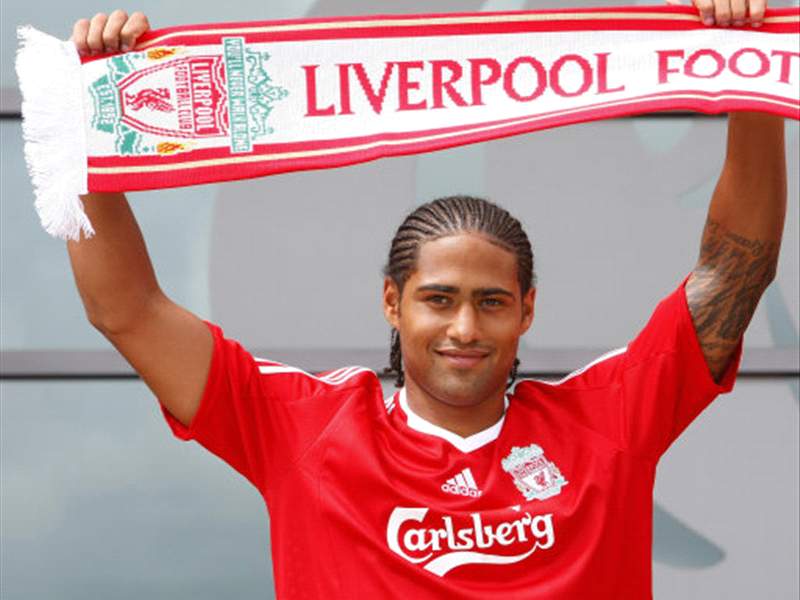 Liverpool
defender
Glen Johnson
has signed a contract extension with the club.
The 26-year-old England international has been a constant in the Reds' starting XI despite many changes to the squad and countless injuries, having made 70 appearances for the club in only two seasons.
Speaking to Liverpool's official website, director of football Damien Comolli stated: "We are absolutely delighted. We were in talks for a few weeks, but it was easy to find an agreement because he wanted to stay and we wanted him to stay.
"We are very pleased he wants to commit long term, and I think he was pleased we went to him and asked him to commit long term."
Johnson signed for the club from Portsmouth in 2009, and Comolli feels the former Chelsea man will reach the top of his game in the next few years.
"His best years are to come," he said. "Very often defenders peak between 26 and 31, so he is just entering into those years where a maturity comes in and his knowledge of the game gets better and better. We are happy his long-term future is at Liverpool."
Comolli added: "It's obvious when you watch him play his technical ability is second to none. Physically he is absolutely fantastic as well and his fitness level is great."
The England defender was used in several positions by Kenny Dalglish last year when injuries hit the team's backline, with the full-back often asked to play down the left.
"Towards the end of last season he showed how versatile he is by playing at left-back or right-back - mostly at left-back - and was outstanding," Comolli continued.
"For us he is a great asset to have around. As we've always said, we don't want to sell our best players or sell our assets and as long as the players are happy to be here, we're happy to commit to them."
The club has not revealed by how many years the defender's deal has been extended by.