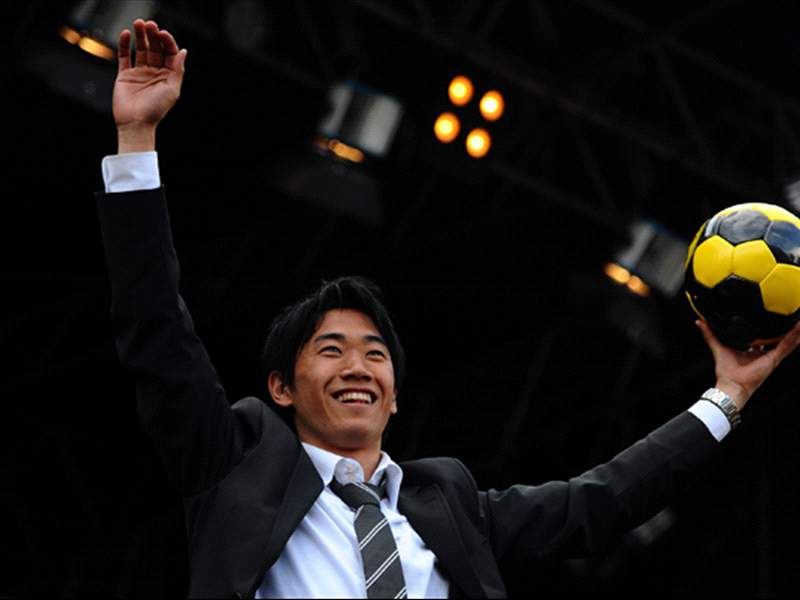 Shinji Kagawa
has said
Manchester United
have not contacted him about a move from
Borussia Dortmund
to the Premier League champions.
The attacking midfielder, 22, only played once for the German club after January due to breaking a metatarsal in the Asian Cup.
The Japan international - who has 22 caps to his name - has said he has happy at the Bundesliga side and all he knows about interest from Old Trafford is what is being reported in the media.
"I can only say that I've found a wonderful spot at Borussia Dortmund, where I can play football. I feel comfortable here," he told the De Western newspaper.
"I know about [interest from United] only from the newspapers.
"When I watch the Champions League, we see great clubs. If you play well and consistently, it opens up a lot of opportunities."
Kagawa made 28 appearances and netted twelve times in his debut season in Germany after moving from Japanese club Cerezo Osaka last summer.
He had an immediate impact at Dortmund, attracting attention from a number of huge clubs before injury brought an abrupt halt to his season.
Nuri Sahin, his team-mate last campaign, won Bundesliga Player of the Year in German magazine Kicker and was snapped up by the Real Madrid at the end of the season.
Kagawa admits that he understands why the Turkish 22-year-old made the move to Spain but that he is focusing hard on getting back into the Dortmund first team.
He said: "I can understand Nuri's decision, because every professional athlete is always looking for a new challenge.
"For me, I'm focused on working hard to get back into the Borussia Dortmund team.
"I've no time to waste thinking about other things."