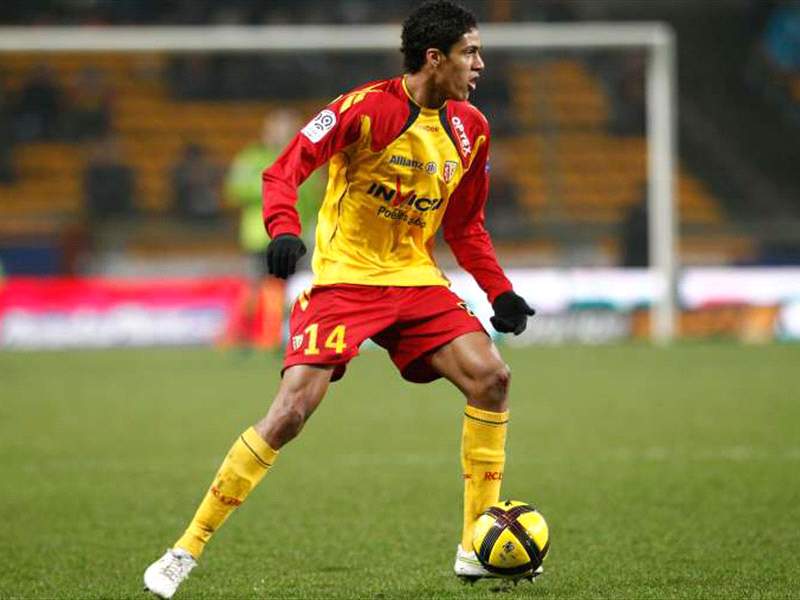 EXCLUSIVE
By Laetitia Jacquesson
Manchester United
and
Real Madrid
target
Raphael Varane
has yet to make a decision on where his future lies, and has not yet made up his mind whether he wants to move abroad,
Goal.com
can exclusively reveal.
The Lens centre-back has caught the attention of a number of clubs with his performances in Ligue 1 in the 2010-11 campaign, and the 18-year-old confessed his satisfaction that such established sides are interested in him.
However, Varane was quick to add that he had not reached a conclusion as to the next step in his career, and stated that he could be tempted to remain in Ligue 1 if it meant guaranteed playing time next season.
He told
Goal.com
: "I am in full consideration and no decision has been made yet. What I want is to go to the club that will make me progress the most. Another season in Ligue 1, yes, it may be beneficial but there is a choice. There are pros and cons, so it will be for me to decide.
"Playing time may be a reason. But to me, there could be progression through a lot of playing time or within a different context, [playing under] more pressure ... i.e. in a bigger club. For now I have not made a decision. I am in the midst of completing the baccalaureate, and it's not easy to have my head in football and school."
Reports from last week suggested that Manchester United tabled a €10.5 million (£9.2m) offer for Varane, while Madrid remain admirers, and the player admitted that both clubs, and indeed the English and Spanish leagues, are equally enticing.
He continued: "Of course it's always nice when big teams are interested in you, especially since I'm young, so it's true that it is very flattering. I want to try something, so of course [Manchester United] would please me. It is for me to see if it interests me or not. They are a team that is one of the very best in the world; a very big club that has very high requirements.
"Real Madrid are also a great club. We know there is a lot of competition there and it's not easy to impose yourself at these clubs.
"The English league is more physical than in Spain, which may be a bit more technical, but for me the two are equivalent. I think that by continuing my education, I can develop the physical side but also the technical side [of my game], so I don't really have a priority which league I play in."
The 18-year-old defender also spoke of alleged interest from French sides Paris Saint-Germain and Lille, and believes that both of those clubs would also represent a step forward in his career, but that much will depend on how they plan to incorporate him into their future plans.
He concluded: "Paris are building a team, so it might be interesting. The two clubs are at the top of the table, so it's an extra step compared to Lens. And so it may be interesting to develop. I do not prefer one team in particular. It will depend on the sporting project that I am offered; what role I play in the team and the ambition of the club."