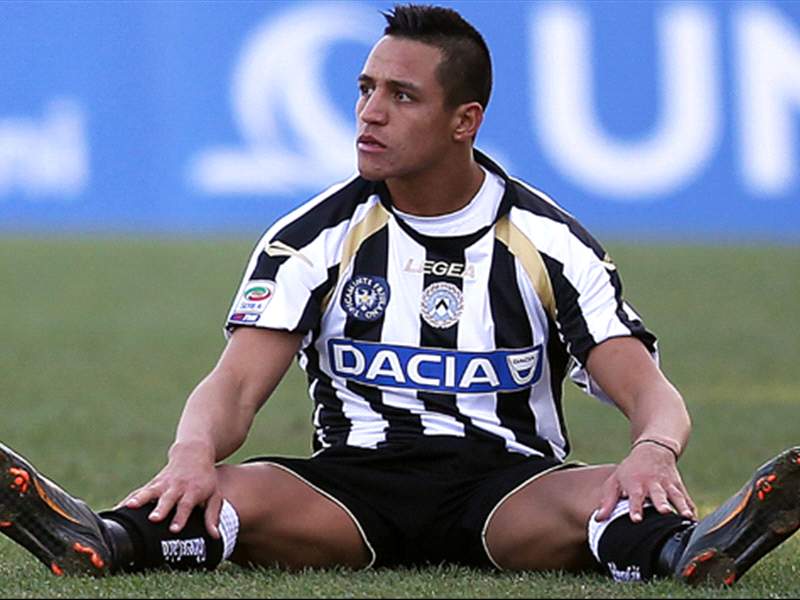 Manchester City
coach Attilio Lombardo has confirmed that the club are looking at
Udinese
attacker
Alexis Sanchez
, but refused to say whether a bid had been submitted.
The Chilean has been the subject of a great deal of speculation with moves to the biggest teams across Europe touted, but at the moment there is no indication whether he will leave the Serie A side.
Speaking in an interview with
La Tercera
, Lombardo heaped praise on Sanchez and failed to hide City's ambitions to bring him to England.
"He is an excellent player for any big club in Europe. This past season he proved to be one of the best in Serie A, and because of that, his name is linked to many of the big clubs," he said.
"He is a very fast player, a great champion, he's very brave, he has an excellent personality and he has great control of the ball. He has the ability to score goals and supply assists for his team-mates. I repeat, he would be a major boost for any team.
"What I can say is that Manchester City are always aware of what's going on with great players and Alexis Sanchez fits the profile. he is a player who is always on the club's agenda.
"But I stress that we are in the transfer market here in Europe and there are a lot of rumours. Players like Sanchez are always on top of the lists for the big teams and that's normal."
Udinese signed Sanchez from Cobreloa in 2006 for €3 million (£2.65m) and he has become Europe's hottest property after a season where his 12 goals and 12 assists helped Udinese secure Champions League football.
When asked whether City had made an offer to sign the Chilean international, Lombardo said: "It's not something I can comment. The club is working hard on signings, but I'm not allowed to give names or talk about numbers."
But when pressed further, he added: "I hope Alexis Sanchez signs with City, why not. He will be an important reinforcement for any team. But I repeat, it's not something that depends on me."