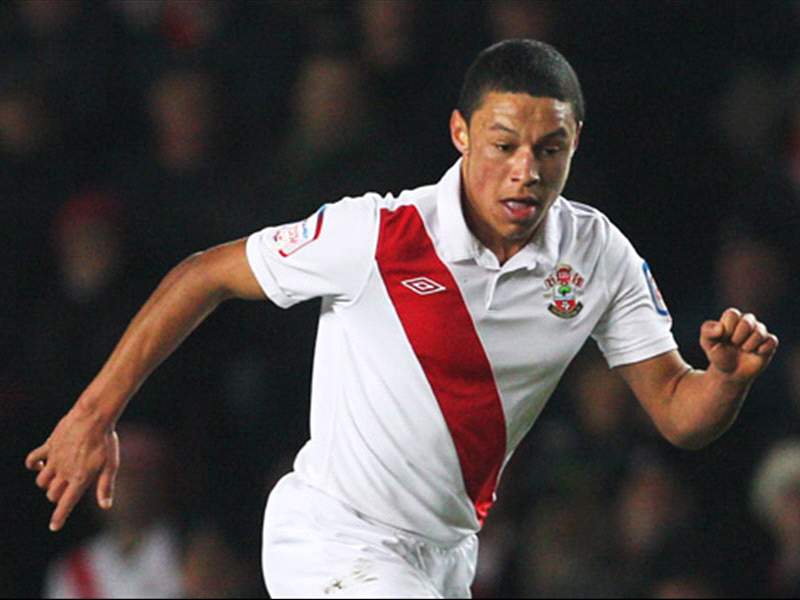 EXCLUSIVE
By
Wayne Veysey
| Chief Correspondent
Southampton have attempted to ward off interest from
Arsenal
and
Manchester United
in
Alex Oxlade-Chamberlain
by putting an astonishing £15 million price tag on the wonderkid.
Arsenal came close to securing a £10m deal for the attacking midfielder at the end of the January window following weeks of talks with the newly promoted Championship club. They remain optimistic of signing the England under-21 international but sources say there are no signs of a swift resolution.
Goal.com can reveal that only a last-minute intervention from Sir Alex Ferguson prevented the deal being completed in January as Southampton accepted that the player, who does not turn 18 until August, wanted to continue his development at the highest level.
It is understood that Sir Alex advised Oxlade-Chamberlain's camp at the end of the window to hold fire and stay at St Mary's Stadium for another six months.
Now, sources close to the situation have told Goal.com that the 17-year-old and his representatives believe he will get more first-team opportunities in the short and medium term at Arsenal rather than at United.
However, Southampton have hardened their stance since winning automatic promotion from League One last month and want Oxlade-Chamberlain to lead their bid for back-to-back promotions. The teenager was a key player last season, scoring 10 goals and claiming nine assists in 34 league matches, 27 of which he started.
Saints chairman Nicola Cortese has been publicly critical of the attempts by Premier League clubs to sign his prize asset, singling out Arsene Wenger for particular criticism.
Cortese is in the rare position for a lower league chairman of not having to sell to make ends meet.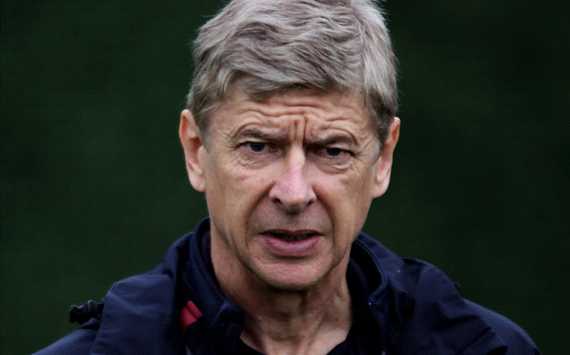 Criticism | Arsene Wenger has come under fire from Southampton chairman
Southampton's late billionaire owner Markus Liebherr guaranteed the club's financial future before his death last year and made provisions for some prodigious spending by the club. The Saints are expected to be one of the most active Championship clubs in the transfer market this summer.
Southampton's stance explains why Oxlade-Chamberlain's father Mark Chamberlain, the former England international, went public last week on his desire for the player to follow in the footsteps of another of the club's academy graduates, Theo Walcott, and move to Arsenal.
"To develop at a place like Arsenal can't be a bad thing," said Chamberlain. "In my eyes I'd like to see him go there as soon as possible and continue his development."
Manchester United, Manchester City and Liverpool, who all made bids in January for the youngster, are continuing to monitor Oxlade-Chamberlain's situation even though he has set his heart on a move to Emirates Stadium.
Oxlade-Chamberlain became the second youngest debutant - behind Walcott - in the newly promoted Championship club's history in March of last year when he made his first Southampton appearance aged 16 years and 199 days.
Arsenal are also being frustrated in their bid to prize rookie left-back Luke Shaw, dubbed 'the new Gareth Bale', from St Mary's.
Shaw does not turn 16 until next month but he has impressed Arsenal scouts with his ability to carry the ball forward and convert defence into attack.
However, Shaw has been with Southampton since the Under-9s age group and has indicated that he has no desire to switch clubs at this stage.
Sources close to the situation have told Goal.com that Oxlade-Chamberlain's camp believe he will get more first-team opportunities in the short and medium term at Arsenal rather than at United.