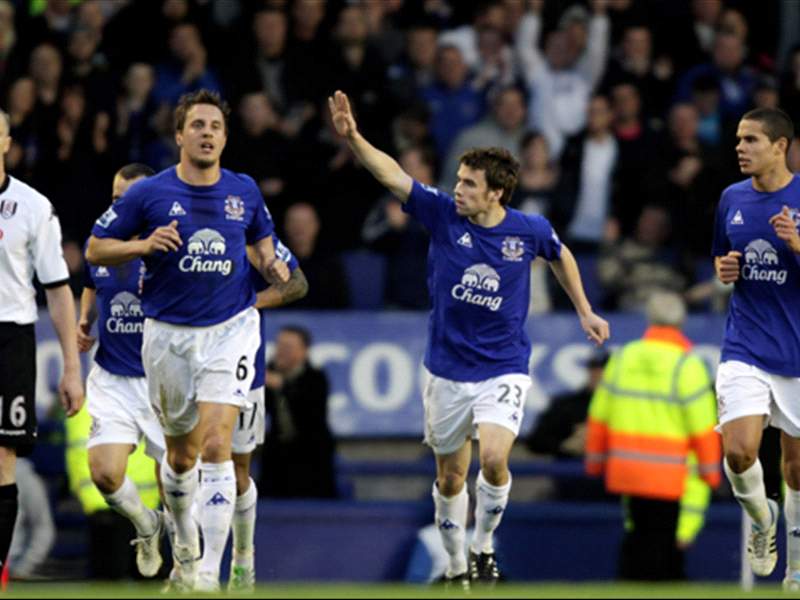 Everton central defender Phil Jagielka is backing his team mate Seamus Coleman to have a great season for the club next campaign despite a poor end to this one.
Coleman established himself as a key figure in the Everton line up in the early part of the season and was nominated for the PFA Young Player of the Year award.
But the Irishman struggled for form towards the end of season which culminated with him being sent off against Chelsea on Sunday.
Jagielka is convinced that he can easily put his end of season troubles behind him and bounce back next season.
He told reporters: "It was hard for Seamus. He has not played at this level for so many games before.
"The first 10-15 games he was competing for man of the match almost every game and then in the last 10 it was a bit harder for him, being in and out of the team.
"But he will learn from that and come back next season.
"He is a normal down-to-earth guy who knows how lucky he is to be playing.
"He knows what he has got and what he hasn't. He has not got his head in the clouds thinking he is the next best thing.
"He is a very good player and hopefully next season he will get better."
Coleman was originally purchased as a right full back but was given his chance at on the right hand side of midfield earlier this season and Jagielka feels he has established himself as a very good right midfielder.
He added: "We all knew he was an attack-minded full-back but we weren't sure how that would fit into our formula.
"Thankfully for us when we needed a wide right player he stood up to the plate.
"Hopefully he will grow in stature and when he comes back next pre-season - instead of being one of the young lads, he will be one of the established players."