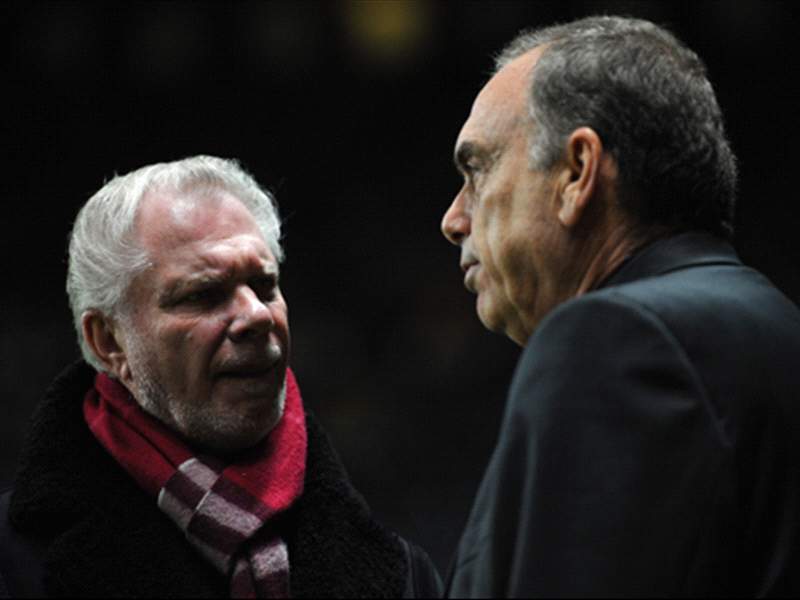 West Ham United co-owner David Gold has insisted that the club's proposed move into the Olympic Stadium will go ahead after the team were relegated on Sunday.
Co-chairman David Sullivan claimed last week that relegation to the Championship would cost the owners up to £40 million to keep the club afloat, but Gold is adamant that there will be no financial issues to stop the proposed stadium move.
When asked whether the move would be affected, he told Sky Sports News: "Oh no, absolutely not. We were budgeting last year for relegation, fortunately we managed to survive under [Gianfranco] Zola.
"There are absolutely no financial issues at all. We'd always budgeted for the possibility of relegation.
"We knew that when we inherited the club, we were on the brink of relegation at that time and it is prudent to budget for the worst case scenario. Whilst David Sullivan and I are at the club it is safe."
There had been questions of player unrest in the in the Hammers' camp leading into the final weeks of the season, but Gold said from what he saw there were no problems.
He added: "All I can say to you is that everything seemed OK when I visited the training ground, and remember my visits are quite short otherwise you would get accused of interfering and that would be the last thing I would want to be accused of.
"I would be in the changing room for minutes before the match. I would be at the training ground for half a day. What I saw was professionalism but that's only what I saw."