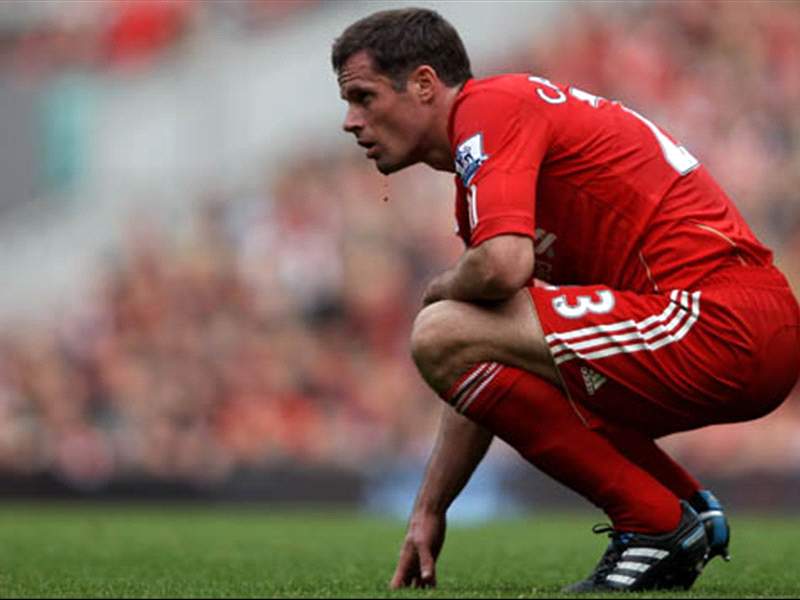 Liverpool defender Jamie Carragher believes it is vital for the Reds to qualify for the Europa League next season despite suggestions that the tournament is a hindrance rather than an honour.
Qualification for Europe appeared to be out of reach for the Reds in January when Roy Hodgson was sacked as manager of the club.
However, Kenny Dalglish's arrival has seen an improvement in fortunes, with the club currently in fifth spot ahead of Tottenham, who have a game in hand.
Pipping Spurs would see Liverpool qualify for the Europa League, and Carragher feels that the club simply have to be in the competition next season.
He said: "I know there is a lot of talk about whether people want us to finish fifth but, for me, Liverpool is European football.
"That's what the club is about, and I'm desperate for us to get it.
"It is another trophy to go for. I'd have loved to have been in Dublin [for this season's final] in a couple of weeks - that would have been fantastic for us and fantastic for the supporters.
"If we keep winning games, we've got a good chance of qualifying, but Tottenham will probably feel the same, and I think [the Spurs game on May 15] will be a great game now."
Critics suggest the Europa League is a nuisance because games are played on Thursday nights, meaning less rest for players, however, Carragher does not see this as a problem.
He added: "Of course I can understand why fans would not want us to be in the Europa League and [as players] playing Thursday and Sunday doesn't give you much time to recover.
"Realistically the manager would use the squad to start with and it would be good for the young players to get European experience as well.
"Sometimes having more games can keep everyone happy at the club."