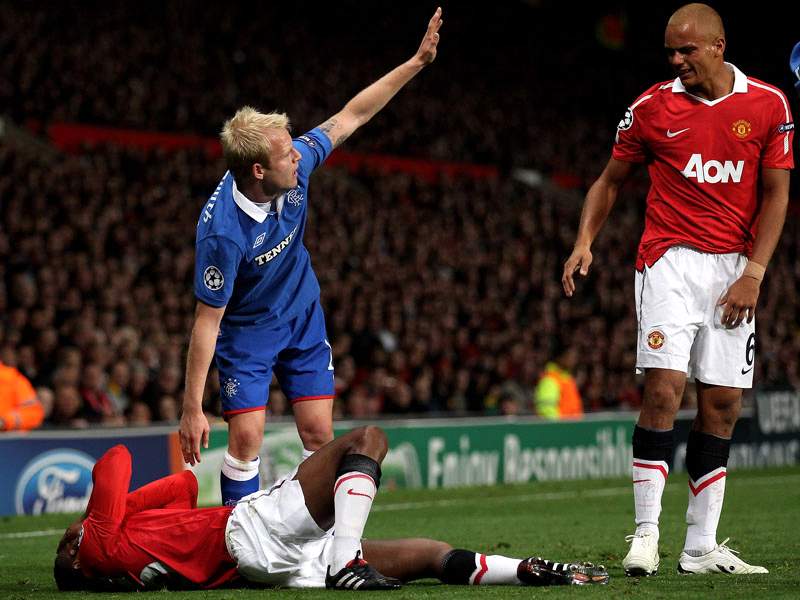 Antonio Valencia has reflected on his injury which has ruled him out of six months of Manchester United's season.
The winger suffered severe ligament damage and dislocated his ankle in a challenge with Rangers midfielder Kris Broadfoot during their clash at Old Trafford in September.
Many of his team-mates and opponents watched on in horror as he was a carried off the field using an oxygen mask.
However the Ecuadorian international has made a speedy recovery from the horror injury and is close to making a first team return.
"The injury was the worst moment of my career," he told The Sun.
"The pain was terrific. I remember the impact on the ankle, a big crack and a feeling of seasickness that must have been down to the pain and the effect on my nerves.
"My whole family suffered, especially my mother. Everyone I know was watching on TV and lived this horrible experience with me from a distance.
"Believe me, I never want to see a replay of what happened. At that moment I believed my career had ended but the doctors promised me I would return and I felt happier.
"Broadfoot offered his apologies to me and I accepted. The surgery was perfect and also my rehabilitation."
Valencia admitted he has been fit enough to play in recent weeks however the Red Devils do not want to rush the winger so soon after a long lay-off.
The Ecuadorian thinks that if United reach a major final which he can play in it will more than make up for the time he spent out injured.
"In the last few weeks, United have not wanted to risk me - but I'll be ready to play if the coach wants me," he said.
"Now my dream is to repeat the form I was in last season, to play in the FA Cup final at Wembley and also the Champions League final. That will compensate for my injury."
Valencia's fine form, pre-injury, saw him rise to a position of 38 in the Castrol Rankings. He is currently ranked at 1235, following his injury lay-off.