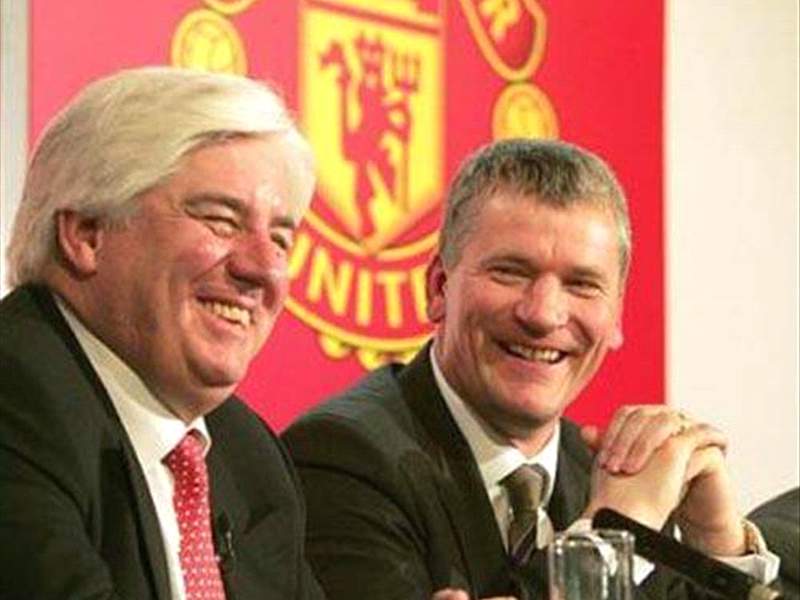 Manchester United chief executive David Gill has claimed that the club's debt of £370 million has not impacted upon the team and has defended the controversial reign of the Glazer family.

Gill was speaking at a Commons committee hearing on football governance and said he was "comfortable" with United's level of debt, which is compounded by annual interest charges of £45m, and explained that revenues had risen exponentially under the tenure of the Glazer family since their 2006 takeover.

"We know it's there but it doesn't impact what we do," BBC News quote Gill as saying.

He continued: "There has been no impact in terms of our transfers."

The Glazers, Gill said, would continue to "try to grow our revenues, invest in the business, so that we can continue to be successful".

He also denied that the debt had impacted upon Sir Alex Ferguson's transfer spending nor prevented the club from improving its training and stadium facilities, but did say that business objectives depended on the team's success on the pitch.
Many supporters have voiced their discontent with the owners, who have piled over £500 million of debt onto the club, through the green and gold movement and MUST (the Manchester United Supporters Trust).
Gill, however, has insisted that the Glazers are an asset to the club and has defended their reign by pointing to success on the pitch.
"Not everyone hates the owners," he told
Sky Sports News
. "They're well-organised. They're very domestic.
"We've done studies that show we have 333 million followers from around the world. We get thousands of emails, we got 36,000 phone calls last month.
"[Look at] the success we've delivered on the pitch in the last five years - seven trophies since they've taken over.
"A lot of the fans want to ensure that there's money to be spent on the team, that they come to a safe, modern stadia, that [United] play exciting, attractive football. And I think we've delivered on those accounts."
Gill also spoke about the owners' decision not to communicate with the fans, insisting instead that an "executive team" act as the focal points for the club, but did not comment on the media blackout following United's 3-1 loss to Liverpool.
"I can give you other examples of owners who haven't spoken directly to the fans," he said.
"I think the sheer size and nature of Manchester United means perhaps we get more coverage with respect to that.
"But we, as an executive team, on behalf of ourselves and the club do have extensive communications with our fans.
"We take those elements of fan communication very seriously."
Gill also stated that the club would not contact or acknowledge the fan groups currently dissatisfied with the owners.
"We don't communicate with certain fan groups," he added. "They have a devout aim to change the ownership."