Name:
Jon Miquel Toral Harper
Age:
16
Club:
Barcelona (joining Arsenal July 2011)
Country:
Spain/England
Position:
Midfield
Jon Toral joined the ranks of La Masia in 2003 but after eight years under the tutelage of the Catalan side the midfielder will depart for England's Premier League. For their troubles, Barcelona will receive around €500,000 (£426, 868) by way of compensation when their asset officially departs in July. Understandably, the Primera Division champions are not thrilled about losing a
cantera
graduate, whose departure bears more than a hint of resemblance to those of Cesc Fabregas and Fran Merida. The president of Barcelona, Sandro Rosell, intimated as much in a recent television interview with
TV3
.
He said:
"We explained to the board of directors at Arsenal that we knew that they wanted to buy him and that we did not like it. I said what any president would have said. For us, it is very important to maintain a group of boys who grow together, and not allow clubs with money to take them away at the age of 16. We told them that it was a little immoral."

The Gunners placed an offer earlier this year for Toral and his midfield partner Sergi Samper. The pair are reckoned to be among the brightest academy prospects at La Masia since the emergence of the 'Class of '87', which featured Fabregas, Gerard Pique and a certain Lionel Messi. The pair's ability has led to the Barcelona Cadete team being nicknamed Samper and Toral Limited Company. From midfield Toral has scored 14 goals in 20 matches this season for the under-16 side. And while Samper is cut from the same cloth as the subtle Xavi Hernandez and Andres Iniesta, Toral possesses the necessary physical attributes to facilitate success in the Premier League.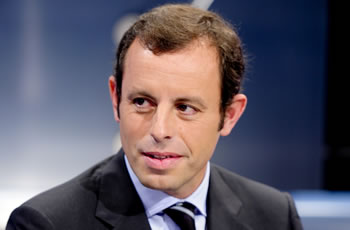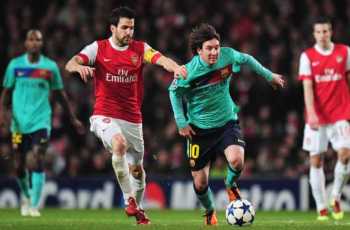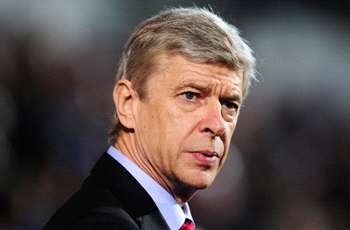 Albert Puig, the director of Barcelona's grassroots programme, discovered the player in his own neighbourhood of Santes Creus. The 16-year-old is tall for his age and well built but has technique and control that belies his imposing stature. Marti Perarnau, a Sport journalist, describes him as a cross between Seydou Keita and Frank Lampard. Predominantly left-footed, Toral is a classic 'box to box' central midfielder with a good range of passing and vision. Crucially for life in the Premier League, he is quick and plays the game at a high intensity.

Toral will not be fast-tracked to the first team at Arsenal but Perarnau reports that the Arsenal manager, Arsene Wenger, has personally outlined a career map for the youngster which will commence upon his arrival in London. Toral will train with the first team during his initial summer and then feature alternately for the club's reserves and under-18 sides before joining the ranks of the first team squad for the 2012-13 season, when he turns 18. Toral will earn a salary of around €300,000 (£256,121), which is 25-35 times more than he would earn as an apprentice at Barca. That is the path that has been chosen by Samper, who signed a three-year deal with the Blaugrana this week.

Although Toral was born to an English mother there has been no pressure from his family to move away from Barcelona. In fact, the player is reckoned to be determined to go of his own volition. It is a demonstration of his personal will. Even more so considering that his agent is Pere Guardiola, the brother of the Barca coach Pep, who is loth to see him leave.

Wenger maintains that Arsenal have done nothing untoward in their pursuit of Toral. The Frenchman said, according to the Independent:
"You forget that this boy is English. He has an English passport, his mother is from England and hopefully he will join us in the summer. We have players who leave us for other professional clubs in England. We have done just what is legal.
"I love Barcelona, I love Catalunya; I have nothing against them, but when a player who is half English and half Spanish wants to join us, why should we turn him down if its all legal?
"If we have done something illegal, I will say 'sorry, my boy, we cannot do it'. Plenty of players leave us under exactly the same rule."
Drawing on Barca's tendency to fuse talent from around Spain together at La Masia, Wenger defended himself: "I do not want to go further on that front because it is very difficult. If you go in the academy of Barcelona and you look where all the players come from, come back to me and we can talk about it."

Ahead of the Champions League last 16 second leg, the episode has added a further dimension to the battle.