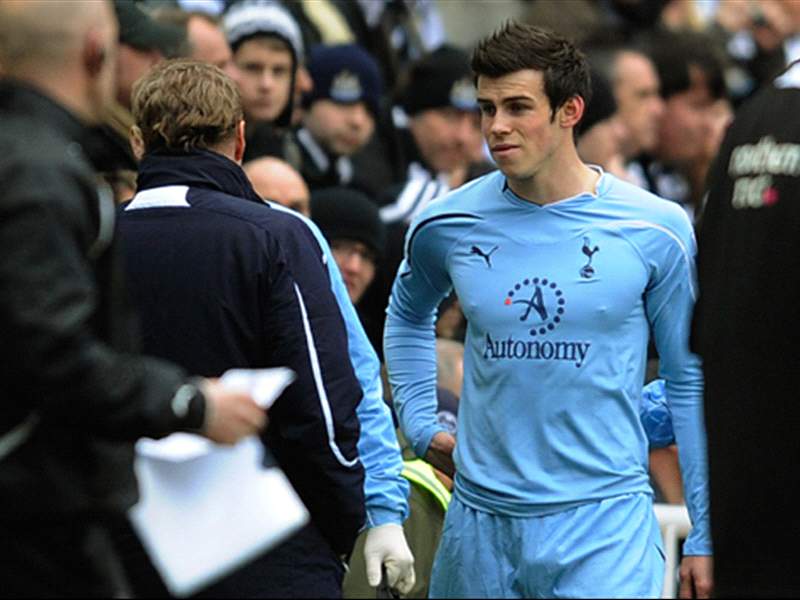 Tottenham
manager
Harry Redknapp
has revealed that he will not be selling
Gareth Bale
for the foreseeable future despite speculation surrounding the Welsh international.
Redknapp stated that Bale is a central part of the team, and a player he wants to keep for as long as possible, believing that his departure could see the club capitulate.
"We couldn't look to sell him, I mean you start selling and it sends out the wrong signals doesn't it, you know," Redknapp told
Absolute Radio
.
"For me it would be like when West Ham sold Rio [Ferdinand]. At that time, you know, Rio went and that was really the beginning of the end, wasn't it?
"He went, then Frank [Lampard] goes, Joe [Cole] goes, suddenly they all go [and] they think: 'Well, the club's not got any real ambition, we're not going anywhere,' and I think that would happen with Gareth.
"We've got to keep him here as long as we possibly can and really build the team around him if you like, he's a top player; it's those people you've got to keep.
"He's a real good lad, he's smashing, a real great boy. He's got a back problem at the moment which is a little bit worrying. He shouldn't be out too long, but you couldn't meet a nicer lad, and his game has come on so much in the last 18 months.
"He had that terrible spell when he'd gone 26 games never been on a winning team at Tottenham.
"I'm not saying it was his fault, the team was just playing c**p, you know, but he's come through that now and he's just been amazing."
Redknapp also talked about how influential Rafael van der Vaart has been this season, particularly in front of goal.
"He's got that knack of getting in the box and he's not afraid to get in there," Redknapp said.
"He has headers and all sorts, he's not sort of just going to get it outside the box and bend one in with his left foot from 25 yards.
"As soon as the ball goes in the box he's in there. He got 20 goals one year at Hamburg and he'll score.
"He likes to play behind or he can play off behind two strikers, but he'll certainly always weigh in with his goals, as he's proved this year."
Redknapp then spoke of the need to maintain the pace with the rest of the league leaders, because it is getting even tougher to keep up.
He added: "We really have to [beat Blackburn on Wednesday] if we're going to hang on in there.
"It looks to me, getting into that top four even, it's getting even tougher.
"I mean, Chelsea getting Torres this week, so Chelsea are going to get even stronger. Man City, Arsenal, Man United obviously.
"I was just watching Man United playing Southampton, well, the Man United reserve team, but it's going to be tight.
"Yeah, we've got some tough away games, we need to pick up good points at Blackburn, we've got Bolton then, we've got the Sunderland away; they're all games we've got to be picking up big points in."
Listen to Man City v West Brom Saturday 5th February Absolute Radio extra - on DAB Digital Radio, 1215AM and online in the UK from 1.30pm as programming kicks off with Russ Williams for pre-match build up, followed by full live commentary from Jim Proudfoot at 3pm, while Arsenal legend and Ian Wright takes care of post match analysis at 5pm featuring player and manager interviews, fan phone ins and a healthy supply of banter.. For more go to www.absoluteradio.co.uk/football
Listen to Man City v West Brom this Saturday 5th

February Absolute Radio extra - on DAB Digital Radio, 1215AM and online in the UK from 1.30pm as programming kicks off with Russ Williams for pre-match build up, followed by full live commentary from Jim Proudfoot at 3pm, while Arsenal legend and Ian Wright takes care of post match analysis at 5pm featuring player and manager interviews, fan phone ins and a healthy supply of banter.. For more go to

www.absoluteradio.co.uk/footba