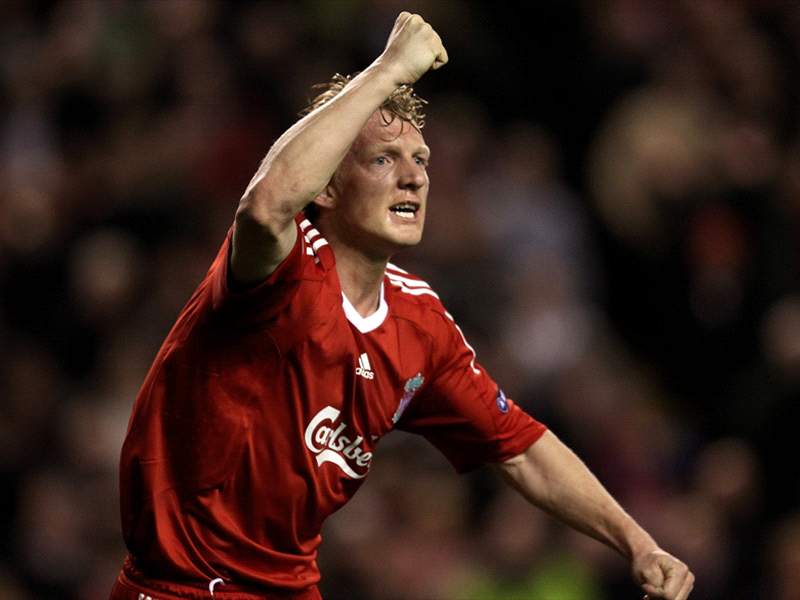 Liverpool midfielder Dirk Kuyt has revealed that he would welcome Luis Suarez's arrival from Ajax with open arms, whilst claiming that the side desperately need a new attacking prospect in order to climb the back up the ranks.
Kuyt knows that Suarez is one of the club's key prospects for the winter transfer window, especially as newly installed manager Kenny Dalglish looks to add to the Reds attack.
"In our attack we really need a quality injection. Only then can I see us climbing up again," said Kuyt according to the Mirror.
"We don't have enough power and options up front right now."
The Dutchman also revealed that the squad have responded well to the arrival of Dalglish and Steve Clarke, with training sessions resembling those found in Dutch football, but admitted that skipper Steven Gerrard and goalscorer Fernando Torres are core to their plans.
"It comes close to the Dutch style. ­Playing with early pressure on the opponents and a passing game with the ball low on the ground. Not all those long balls anymore.
"Dalglish and Clarke have this ­vision: if you have Torres and Gerrard in the team, we will be stronger against 80 per cent of the ­opponents when we put the ­pressure on them in their own half."
Kuyt praised the arrival of Steve Clarke, and claims that he works well with Dalglish both on and off the training ground.
"The combination of ­Dalglish and Clarke is a ­really good one. Clarke has come in from outside the club.
"He has the same role as he had earlier with Mourinho at Chelsea. Under Clarke we now do totally different training sessions. We do a lot of positional play in small spaces.
"And while Clarke is ­doing sessions with us, Dalglish will talk all the stress away from the players.
"He is a living legend here. He has the charisma, the experience and the ­confidence to create peace. He also has a fabulous ­connection with the fans. They love him here.
"I could not believe it the first time he went out on the pitch against Everton, eleven years since he last coached a team.
Kuyt also ended the speculation surrounding his future, and pledged his services to the club, stating how adamant the board were not to let him go and the importance of his presence at the club in the summer. The Dutchman, for his part, is keen to return the favour.
"I intend to stay now. In the summer Inter came to me to find out if I wanted to move.
"The board of Liverpool took a strong attitude ­towards them. They did not want me to go because I was one of the five most ­important players for the team.
"In my talks with the new board I feel the same kind of trust in me.
"So in return I want to show my loyalty to the club in these difficult times."