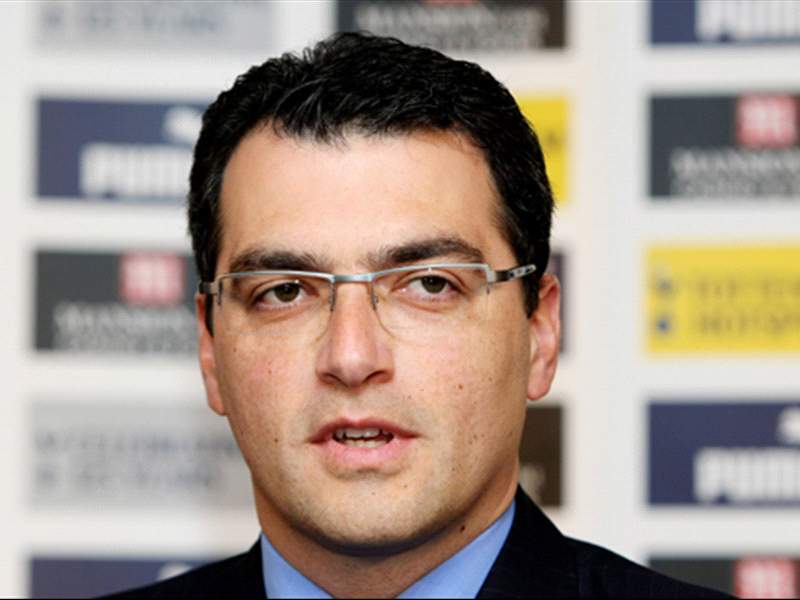 Liverpool
's director of football strategy Damien Comolli has revealed that the club discussed a move for
Aston Villa
's £18 million new signing
Darren Bent
and are prioritising success in the
Europa League
this season.
Comolli, who was appointed at Anfield in November, admitted that it was likely to be the club's only way of playing European football next season.
In the same revealing interview with French channel
Canal+ Sport
where
Comolli confirmed the club's interest in Luis Suarez and Ashley Young
, he also said: "The Europa League is our main goal for the season.
"We have already won [the UEFA Cup] three times, and it's important for us to win it again. For us it is the shortest route – and perhaps the only route – that takes us back into to Europe next season."
The Frenchman also admitted that the club had considered a move for Bent, who joined Aston Villa this week from Sunderland in controversial fashion, but Comolli felt that the England striker would struggle to play alongside Fernando Torres.
He said: "We thought of him, but we looked at his profile and thought that he would not be very complementary to Fernando Torres. He is a player who is, as the English say, a lone wolf. He needs to play alone in attack."
Comolli reiterated the need to sign a number of players this January, after stating that the side were suffering from fatigue following last summer's World Cup in South Africa.
He added: "The match against Everton we deserved to win. This was not the case. Why? In my opinion, the team is still suffering from the accumulated fatigue of our players during the World Cup. And when you see the starting line-up, we see that eight players have gone to at least the last 16, and many have gone further.
"This team has quality. I am convinced that the squad left by Benitez is good, but it's true that we need reinforcements.
"I am surprised in a way, given our results, the number of top level players who want to join us. They say that Liverpool is an attractive club, and most are also telling me that 'you've had a bad season, but you won't have two'."
The 38-year-old, who formerly worked at Tottenham and Arsenal, also praised Liverpool's American owners for providing the financial backing to improve the squad.
He said: "There is no more debt. The owners are willing to invest, there is plenty of money. When I first got here, the first question I asked was 'do I have to lower the payroll?' They said, 'No, the important thing is to win.' It was a great relief for me."
Comolli remained tight-lipped on the future of Kenny Dalglish, after previously stating that no decision would be made on the caretaker manager's future until the end of the season.
He said: "There is no debate. When he came here, we told him that he had six months and after that we'd see. This does not mean he will leave."