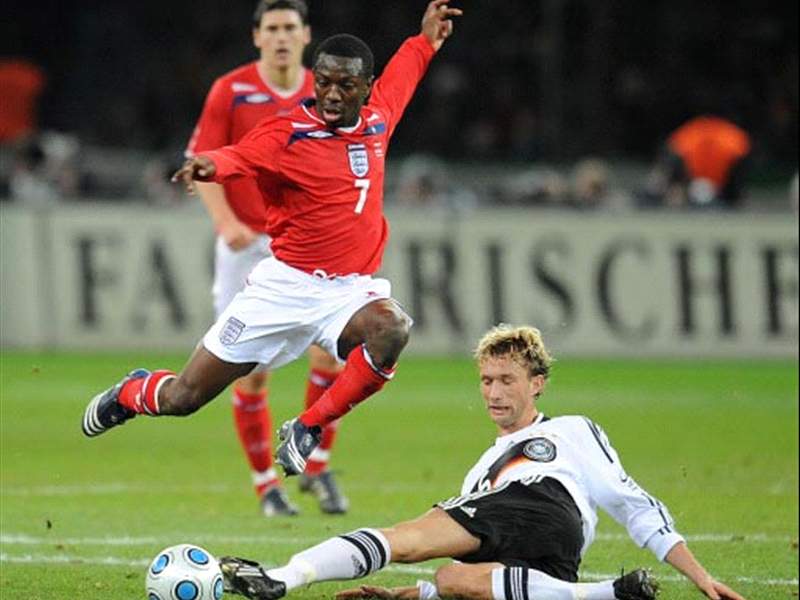 Fulham
manager
Mark Hughes
has refused to deny he is trying to bring
Manchester City
winger
Shaun Wright-Phillips
to Craven Cottage.
But Hughes did rule out a move for his the player's team-mate Emmanuel Adebayor.
Hughes has been linked with both of his former players, who have found themselves frozen out at Eastlands this season.
Manchester City boss Roberto Mancini has confirmed he expects Wright-Phillips to leave this month, but he is waiting on injury results for striker Mario Balotelli before he decides Adebayor's future.
Hughes said of Wright-Phillips: "He's a player I've worked with, a player I know.
"There's a number of players out there that there's speculation about that I've worked with before.
"It's unfair for me to comment on specific situations or specific players."
Asked if Fulham had contacted City about Wright-Phillips, he added: "I think those conversations happen all the time in terms of what's available and who you're releasing.
"Those conversations have been had not only with Man City but almost every club in the Premier League.
"Certainly, we've enquired at a number of clubs in terms of what they're likely to be allowing out."
With regards to Togo striker Adebayor, who Hughes signed for Manchester City from Arsenal, he said that a move is likely to be well out of Fulham's price range.
He said: "Manu is a guy who I like as a person.
"As a player, he did well for me. He had problems when he went out of the team but he's a good guy.
"Any team that had a player of the quality of Adebayor would be strengthened.
"But that doesn't mean that we're in a position to bring him here, I have to say."