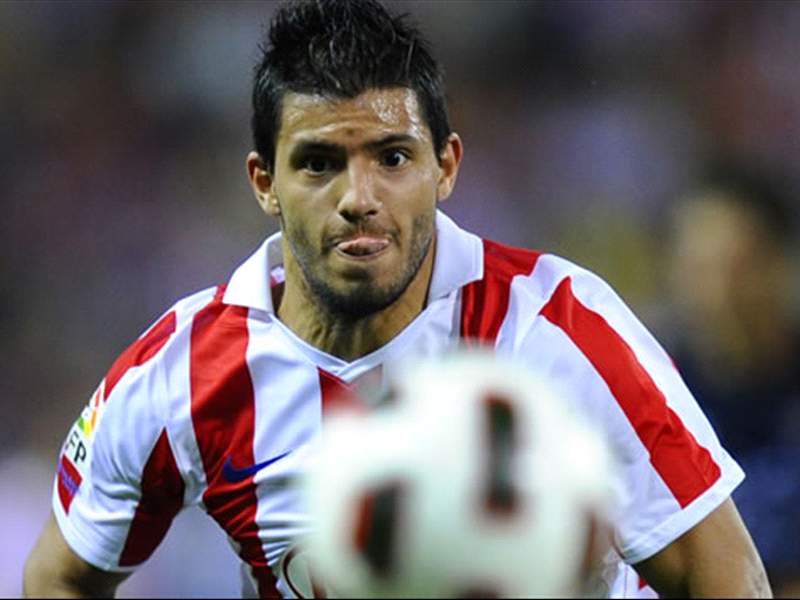 For all the latest reports and transfer rumours, visit our dedicated section here.
Sergio Aguero
could be open to a summer move after signing a new contract with
Atletico Madrid
which wipes £13 million off his release clause, according to the
Daily Mail.
Chelsea and Manchester United have admired the Argentine for a long time now but were always put off by the £51m release clause.
However, after months of negotiations, sources in Spain say that Aguero was only keen to sign the new deal if they reduced the minimum release clause to £38m – a figure which had been bandied about last summer.
Inter have also expressed their interest in the 22-year-old and Manchester City may be tempted by the Argentine if Carlos Tevez's future becomes uncertain again.
Atletico have not revealed how much it would cost for them to part with their prize asset but were proud to reveal that he had signed a new contract until 2014.
Aguero has been in fine form this season, scoring 13 goals in 20 games, but his side could miss out on a place in Europe as they currently lie sixth in the table.