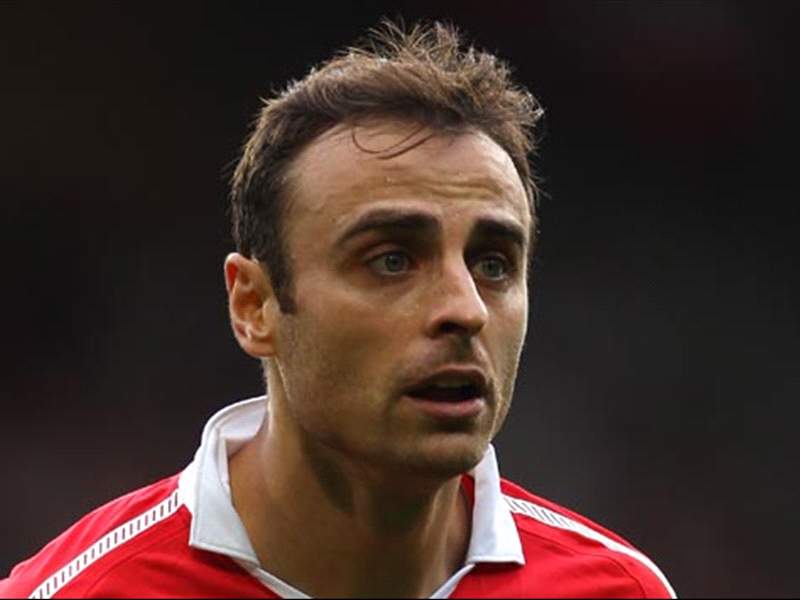 Manchester United
striker
Dimitar Berbatov
has been named Bulgarian Player of the Year for the seventh time in his career.
The 29-year-old Berbatov finished ahead of Gaziantepspor forward Ivelin Popov and Twente goalkeeper Nikolay Mihaylov in the poll.
The United forward, who previously won the award in 2002, 2004, 2005, 2007, 2008 and 2009, is Bulgaria's all-time leading goalscorer, but retired from international football earlier this year.
"I am delighted to have won this accolade for the seventh time. The great Hristo Stoichkov said before me that he would not have won the award five times without the help of his team-mates and coaches. It is totally true," said Berbatov upon receiving his award.
"A player becomes great only when he realises he has great team-mates. A player may have a future only if he respects the players who taught and advised him."