EXCLUSIVE
By Wayne Veysey | Chief Correspondent
Arsenal and Liverpool are weighing up bids for Southampton teenager Alex Oxlade-Chamberlain – but have been told it will take "Theo Walcott money" to get him.
Goal.com UK understands that the Premier League big-hitters are seriously considering an offer for the England Under-18 attacking midfielder, who is the son of former England international Mark Chamberlain.
MORE...
But Southampton are ready to dig in their heels and demand a £10 million fee for a player who club insiders rate as better than Walcott at the same age.
Oxlade-Chamberlain became the second youngest debutant - behind Walcott - in the League One club's history in March when he made his first Southampton appearance aged 16 years and 199 days. He has established himself as a first-team regular this season, starting 13 of his 21 games and scoring five goals.
He is being used by Southampton on the flanks but the coaching staff believe his pace, strength, touch, awareness and eye for goal mean he will eventually mature in to a central midfielder or a forward who plays just behind the main central striker.
"A lot of the big clubs are watching Alex but it will take serious money to get him," a Southampton source told Goal.com UK. "The coaching staff rate him higher than Walcott at the same age and the club have sorted out their financial issues so are not under any great pressure to sell him for a knockdown fee. It will take Walcott money to get him."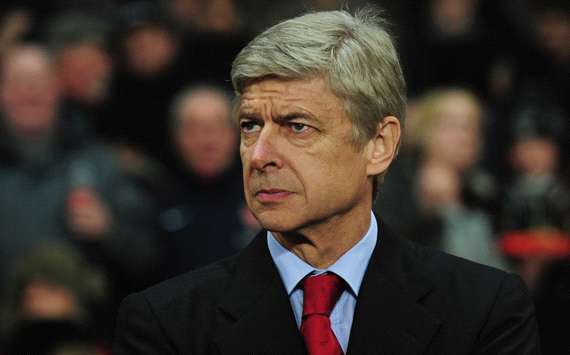 Watchful eye | Wenger chasing Saints starlet
Walcott was signed by Arsenal for a fee initially worth up to £12m in January 2006, with £5m paid up front, but Southampton's financial troubles two years later resulted in the clubs agreeing a settlement fee that amounted in a reduced final bill of £9.1m.
Arsenal have extensively scouted Oxlade-Chamberlain and have showed the greatest interest in him, while new Liverpool director of football strategy Damien Comolli, who has claimed the Merseysiders are in the market for young talent with re-sale value, has upped the Anfield club's interest in recent weeks.
Oxlade-Chamberlain joined Southampton at the age of nine, when his father held a coaching position at the club but his August birthday stunted his progress for some time.
"It has taken him a long time to come to the fore," another source told Goal.com UK. "Twelve months ago he was not quite making the progress everyone was hoping but in the last six months he has made a big impression on the guys at Southampton.
"He is like a cross between Walcott and [Southampton forward] Adam Lallana. He doesn't quite have Theo's electric pace but he has good technical skills and always plays with his head up. Because he has made the physical advancement, his skill is really being noticed."
The teenager's father and mother Wendy, a chiropractor, provide excellent support to Oxlade-Chamberlain and will have a big say in their son's career progression.
"They are very good people," added the second source. "Mark's experience will be important. Alex has the technical skills to play at the top level but he is getting first-team experience at the moment. In the Premier League it would be much more limited. When is the right time to move up? That is the key.
"It depends on whether he wants to stay. Southampton are not interested in selling at all."