EXCLUSIVE
By
Wayne Veysey
| Chief Correspondent
The modern top-level professional might have the dream job, the bank balance of a small state and seemingly the best guidance money can buy to ensure he is in peak condition for match day.
MORE...
But he is being chronically short-changed by training methods that are over-reliant on science at the expense of football logic. At least, that is the no-holds-barred assessment of Dutch fitness coach Raymond Verheijen, who has a pedigree that demands he is taken seriously.
Verheijen, who can count the national teams of Holland, South Korea and Russia as well as Barcelona, Chelsea, Manchester City and the Dutch FA on his CV, is the most vocal supporter of periodisation, a 'less is more' training technique geared to getting players fit for football rather than just plain fit.
There is a clear difference, as Verheijen explains in an exclusive interview with Goal.com UK. "The problem is a lot of people think 'more is better' in terms of sessions," he said. "Traditionally, people assume you have to develop the body first before you play the game.
"They push players to extend their limits to get fitter because they copy the training methods from other sports. In a lot of sports, indeed, more is better such as cycling, running, gymnastics or swimming.
"You have people who make football so unnecessarily complicated. Because of this scientific invasion people stop thinking themselves and stop using common sense. The world of football is brainwashed by fitness language. That's why I always say, 'Get back to basics'.
"How is it possible that 10 different clubs have 10 different fitness coaches who use 10 different training methods? Players are the victim of subjectivity. Training methods should not be based on someone's opinion or past experience. The training methods should be football specific and use different principles to athletics and hockey."
Verheijen, whose prospective career was cut short by a hip injury at 17, studied exercise physiology and sports psychology at the Free University, Amsterdam, where his thesis became the book Conditioning for Soccer, which has become a template for the Dutch FA coaching course.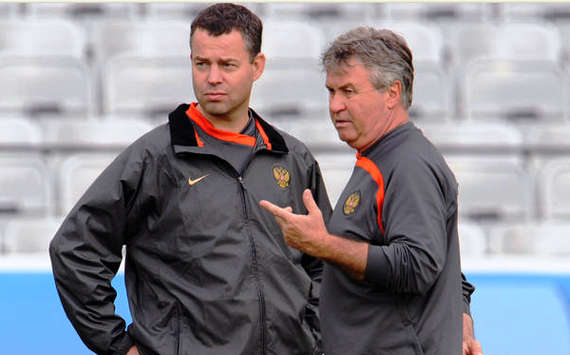 Double Dutch | Verheijen has worked with Hiddink at South Korea, Russia and Chelsea
The 39-year-old, who has a Uefa A coaching licence and argues that too many fitness coaches are not from a football background, has a proven track record of "numerous examples of very fit teams without injuries".
He cites the South Korea national team, who he has worked with during the last three World Cup finals, including on their home turf in 2002, when he was Guus Hiddink's No.2.
"When I first started working with Guus, I said to him, 'Why did you ask me to work with this team? These Koreans are already top fit'. He said, 'Wait and see until the first friendly game'. In the first 60 minutes they played with high fitness intensity with lots of actions per minute. Then they were exhausted.
"If Guus Hiddink had brought in an exercise physiologist he would have said the South Korea players lack aerobic capacity so let's run around the pitch or through the woods. My definition of the Korean fitness problem was 'they cannot maintain the playing style for 90 minutes'. So, use football language to define the problem. Consequently, football training will be the solution. No running around the pitch, no running around the woods. No nothing.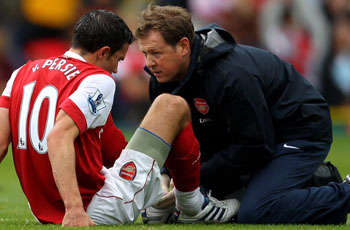 On Robin van Persie...
"
At Arsenal he has suffered several muscle injuries which cannot be put down to bad luck
"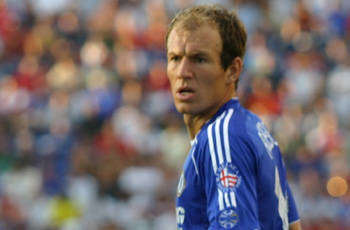 On Arjen Robben...
"
Was he the man of glass at Chelsea or was he trained by coaches of glass?
"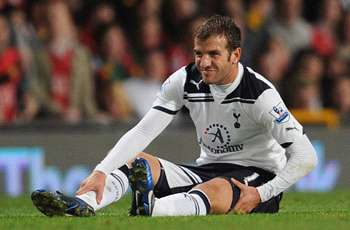 On Rafael Van der Vaart...
"
He is not overweight. After the World Cup he was still fit
"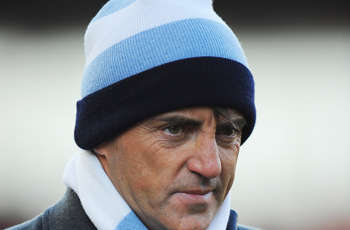 On Roberto Mancini...
"Manchester City squad was hit by injuries after he introduced two sessions a day"
"We played in blocks of 10 minutes, increasing gradually from four to five to six blocks before training the playing style for 90 minutes. You have to force your players to still make actions even though the body says 'no'. You make them fit by coaching and push them to the edge that way. If you want to play a specific playing-style for a longer period of time, just train that playing-style for a longer period of time."
Periodisation was developed by Russian teacher Leo Matveev to prevent overtraining and result in peak performance.
"If you want to improve as a player the most important thing is to improve the speed of your actions," Verheijen explained. "That proves football is an intensity sport and not an endurance sport. In endurance sports you need more and longer sessions and in intensity sports you focus on the quality of a session.
"If you want to increase your speed of actions, fatigue is your worst enemy. For every football session you need to be fresh and if you want to improve as a player you need to be fresh. In other words, 'less is more'. The only way a player can improve is with better training and not more training."
Take Arjen Robben, who spent as much time troubling the Stamford Bridge physios as he did defences during his three years in the Premier League.
"They called him the man of glass when he was at Chelsea," said Verheijen. "Last year he played with Bayern Munich. What they did was reduce his training volume. He played the best football of his career. They won the title because of him.
"All of a sudden he was not injured anymore. The question is, 'Was he a player of glass or was he trained by coaches of glass?' Arjen Robben and all the other explosive players, like Robin van Persie, when they make an action they use more energy than other players.
"If they train the same volume as the other players their energy expenditure is twice as high as the other players. So you have to reduce the training volume by 50 per cent, which is what Bayern Munich did with his programme.
"When you are fatigued, the signal from your brain to your body is slower. If the signal arrives milliseconds later, you are already making an explosive football action, for example, with an unprotected knee and then a ligament snaps."
Most Premier League clubs are now taking advantage of state-of-the-art computer technology that measures player performance and fatigue level. Yet on the weekend of 4-5 December, there were 108 top-flight players recorded as out of action, equivalent to 5.4 players for each team or a fifth of each club's designated 25-man squad. "Whatever is going wrong, something is going wrong. Top professional players deserve better treatment," remarked Verheijen.
Aston Villa and Tottenham were the most affected, with up to 11 players on the treatment table, and Arsenal, who lost Kieran Gibbs to another ankle injury on Wednesday, are also serial offenders. "Some of them are fractures because we have seen some horrific tackles. Some we can take away. But it is not all down to bad luck. If you check Robin van Persie's injury history, these were not all fractures. At Arsenal he has suffered from several muscle injuries."
Verheijen uses another Dutchman, Rafael van der Vaart, to highlight his point that players need individually tailored training programmes. He disagrees with Tottenham's assertion that the playmaker lacks fitness.
"He is not overweight," he said. "I knew him as a kid. I worked with him in 2001 when I assisted the Dutch Under-20 team at the World Cup in Argentina and that is the way he is built.
"Van der Vaart had a long season and didn't have an off-season because he had to play the World Cup final. At the end of the World Cup he was still fit. His fitness was high but he had low freshness because he had just finished the World Cup and was tired.
"World Cup players are already fit – they don't need fitness training in pre-season because it fatigues them even further and eventually leads to a loss of co-ordination and control and, ultimately, injuries.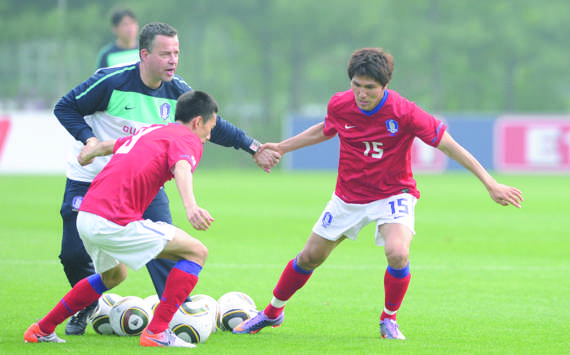 Super fit | Verheijen has prepared South Korea in 2002, 2006 and 2010 World Cup finals
"What they need is freshness training: one session a day, no physical work and more time to recover between sessions. I successfully used this approach for the first time with Frank Rijkaard's Barcelona after Euro 2004."
Verheijen's most recent Premier League post was at Manchester City in the second half of 2009, where he worked under Mark Hughes.
"From July to November last year Manchester City had the best injury record in the Premier League. We also had by far the best statistics in terms of number of sprints per game. All we did was one session per day in pre-season.
"We trained quality and we didn't accumulate fatigue in pre-season. We had only one injury in pre-season and that was Benjani and that was our fault. He got a groin injury and we could have avoided it."
Roberto Mancini's arrival brought a greater emphasis on conditioning, which brought criticism from players such as Craig Bellamy and Carlos Tevez.
"Mancini went from one session a day to two sessions a day. Instead of 75-minute sessions he went to two hours. They had seven to eight injuries in the first 10 days. Not a single journalist analyses it. That's crazy.
"After Mancini's arrival I was still working in other areas for Man City. However, after two weeks there were so many injuries I decided to stop all activities as people still associated me with their injury crisis."
City have put that glut of injuries 12 months ago down to the Christmas period when, according to a spokesman, "injuries are inevitable", and point out that they have only one player – Emmanuel Adebayor – who is injured at the moment, although it is understood that Wayne Bridge and Kolo Toure are also on the sidelines.
"Right now they get less injuries because they have multiple midweek games and they train once a day," observed Verheijen. "There are no more double sessions so they can't over-train anymore. Hopefully, they will keep progressing in the Europa League."
Verheijen is calling for a complete culture shift at the highest level. He said: "Players get unnecessarily injured. Their careers are shortened by incompetent training methods. That is a hard one to swallow. Every player deserves top treatment.
"A lot of coaches treat all the players the same way, whatever their age, whatever their body composition, whatever their injury history – everybody is doing the same training, which is stupid."
The Dutch fitness consultant, who spends two days a week working privately with Craig Bellamy at the player's expense, added: "I would like a mentality change and the media must play a part in it. Journalists should be more critical towards injury crises. If a team has eight to 10 injuries and I was a journalist, I would want to know why. Even when I was a journalist without a medical background.
"It is impossible these injury crises are bad luck. Something is going wrong. Fatigue is the main reason for the injuries. That is why 70-80 per cent of the injuries happen."
By speaking out, Verheijen is hopeful more people will be converted to his philosophy.
Our

provides the best breaking news online and our

football fan community is unmatched worldwide. Never miss a thing again!