Welcome to the eighth edition of the 'Mock the Weekend' awards, where we spout absolute rubbish after losing a local derby in abject fashion, all while taking a light-hearted and acerbic look back at the weekend's Premier League action.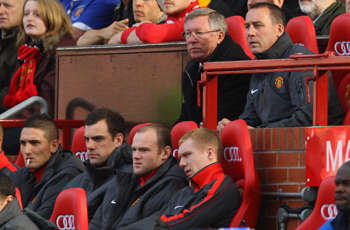 Hitting the targets set
Wayne Rooney (Manchester United)

Let's put it like this; when Sir Alex Ferguson is the man getting the majority of the sympathy after a major dispute, it's fair to say the other party has gone seriously off his rocker.
Which might in fact be true — it seems Wayne Rooney is now determined to leave the club, primarily because Ferguson 'lied' that he was dropped through injury when actually he was dropped because he has been ruddy awful for the best part of six months.
Yeah,
Mock the Weekend
bets all the interested clubs are going to be extra-keen to sign him after that revelation.
David Beckham, Jaap Stam and Ruud van Nistelrooy will all attest that you do not cross the Scot, but Rooney seems to be practically asking for a boot to the face next time he walks into the Old Trafford dressing room. As far as his career goes, Rooney could only be on a more destructive path if he was caught sleeping with prostitutes. Oh, hang on...
P.S. Is Federico Macheda puffing on a fag in the above picture? That is GANGSTA.
The lady doth protest too much
Mick McCarthy (Wolves)
Having been accused for weeks of being overly aggressive, Wolves manager Mick McCarthy used a rare game against West Ham where just one yellow card was awarded (for handball) to try and make a defence of his side by wielding sarcasm with the subtlety of a sledgehammer.
"No, and I asked them to go out and knock seven bells out of them like I normally do," McCarthy said, when it was noted the lack of yellow cards. "Shame that isn't it, instead they played free-flowing football for 45 minutes — what the hell were they playing at?!"
Putting aside the fact that McCarthy's definition of 'free-flowing football' is slightly different to that of Arsenal or even, you know, the actual definition of 'free-flowing football', such self-righteous indignation was probably not the best of moves.
After all, Wolves' body of work to date (and by body of work, we mainly mean the respective legs of Jordi Gomez and Bobby Zamora) clearly shows there is something to be said for those accusing the Molineux side of a rough house approach.
So the one game you don't send someone off in a stretcher probably isn't the time to try and mock the critics, Mick. Using sarcasm more clumsy than a Karl Henry tackle doesn't make you look clever. So stop it.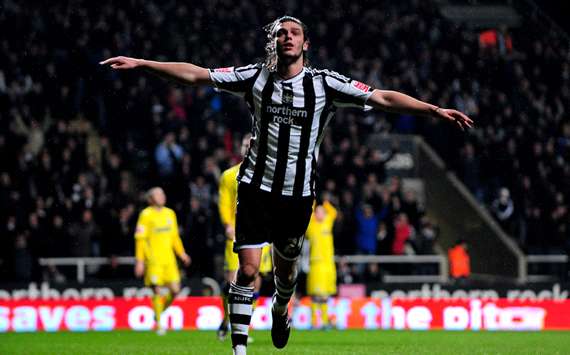 Quote of the weekend (Part I)
"I have settled down. I have been trying and I think it helped me last season and this season I think I have matured a bit."

- Andy Carroll, October 2

Sunday: Andy Carroll is arrested on suspicion of assault against an 18-year-old woman. Which, as everyone knows, is always the last step on the path to maturity.
You won't like him when he's angry
Charles N'Zogbia (Wigan)
A few weeks ago, when Wigan visited Birmingham City, N'Zogbia was arguably the best player on the pitch. This was interesting, as it was the Blues who tried valiantly to sign the occasionally insufferable Frenchman during the summer.
Whisper it quietly, but it was almost as if N'Zogbia was trying to make a point. And then on Saturday came a visit to his former club Newcastle — and the winger responded with two well-taken goals and two pointed celebrations as he made a serious point against a club that he left in somewhat acrimonious circumstances a few years ago.
If only N'Zogbia could get as angry to play every team, he might actually be a serious star. As it is, Roberto Martinez will have to be happy in the knowledge he will turn up for at least four games every season.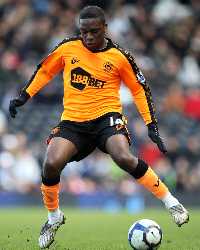 Fantasy football hero
Charles N'Zogbia (Wigan)
Fifteen points after his impressive two-goal haul at his former club. If only the man formerly known as 'Charles Insomnia' (at least, in Joe Kinnear's household) had more teams he actively despises to play against, Wigan could actually achieve something impressive this season.
Fantasy football zero
Patrice Evra (Man United)


An own goal never tends to be a good thing in fantasy football, and Evra found that out to his cost this week, becoming the only player to end up with a minus points haul (-1). Of course, after the hairdryer treatment no doubt dished out by Sir Alex Ferguson we're sure that's his biggest concern.
Derby day disaster... or not
Liverpool
Most managers would perhaps be devastated after losing a local derby to their arch-rivals in a fairly convincing manner, but not Roy Hodgson — who declared Liverpool's display was their "best of the the season" despite the 2-0 reverse.
MTW's
managerial record extends to approximately a full calendar year devoted to 'Football Manager', so we are reluctant to criticise the Englishman too much for what looks (if only because of Fernando Torres' disappearing act for much of the action) like a claim based on nothing but hot air and with more holes in it than a Swiss cheese. Rather like Liverpool's defence at the minute, then.

GOOD WEEK...

Roger Johnson
Because, when invited on Goals on Sunday, he was given the opportunity to denounce Arsenal's dirty play without ever being questioned about what looked like a vicious elbow on Chamakh. Modern journalism, people.

James Perch
Because every week he remains in the starting line-up is a massive personal victory. For him and the opposition.

John W. Henry
Because presumably his purchase of Liverpool comes with a seven-day money back guarantee.


BAD WEEK...



Everton
Because surely never before has a crowd celebrated so enthusiastically a win against the 19th best side in the division.



Manchester City


Because a one-goal victory over Blackpool hardly justifies the approximately £1.5bn the players pick up in wages each week. Especially if they then spent none of that on the local attractions.

Danny Murphy
Because making some (perfectly reasonable) points about the proliferation of bad tackles in the modern game has suddenly made him public enemy No.1 of most managers. Modern football, everybody.

The tackle we could have done without
Jack Wilshere (Arsenal)
It was a modern spin on the classic fable Jack and the Beanstalk — except this time instead of climbing the ruddy giant plant, Jack scythed it down with a tackle that would even have been frowned upon in UFC.
And, after a week or so in which Arsene Wenger reiterated his disgust at the potentially leg-breaking tackles made against his team, you could literally (copyright, Jamie Redknapp) hear the glee from the Frenchman's detractors as the 19-year-old went in over the top on Nikola Zigic when the game was all but over.
Couple that with Emmanuel Eboue's similarly ill-advised challenge, let alone Marouane Chamakh's Tom Daley-esque bit of diving to win a first half penalty, and all in all it wasn't a great weekend for the self-proclaimed football purists of north London.
Nothing to say here
Bolton 2 Stoke City 1
By all accounts Stoke's Tuncay Sanli left the game beforehand by taxi after being told he wasn't involved with the matchday squad, which means he joins the massed ranks who couldn't be bothered to watch this game.
Quote of the week (Part II)
"I think it would be a sad day for football and for Liverpool if someone who had been brought in with the pomp and circumstance, and the money it took them to release me from my previous contract, and being feted as one of England's best managers – if after eight games people are deciding this guy has got to go."


- Roy Hodgson

Classic stuff from a definitely-not-paranoid manager. Weird that he never complained that the media were over-doing it when he was "feted as one of England's best managers" though, isn't it?
Have we just witnessed a football remake of 'Face/off'?
Edwin van der Sar (Man United) & Lukasz Fabianski (Arsenal)

Tale of the weekend in abbreviated form: Edwin van der Sar makes a huge cock-up that costs his team vital points, while Lukasz Fabianski puts in a dependable performance for Arsenal to ensure they grab a win that was always in some doubt.
Coming up: pigs finally fly.
Alternatively, perhaps the two underwent expensive facial surgery, a la the 1997 film, to swap places without anyone knowing. It's a measure of how bad Fabianski usually is, and how dependable Van der Sar has always been, that MTW is actually considering such a hypothesis as highly possible.
Next week: Roy Hodgson refuses to speak to the media altogether, while Sir Alex Ferguson comes out to blame extra-terrestrial beings for the current problems with his club.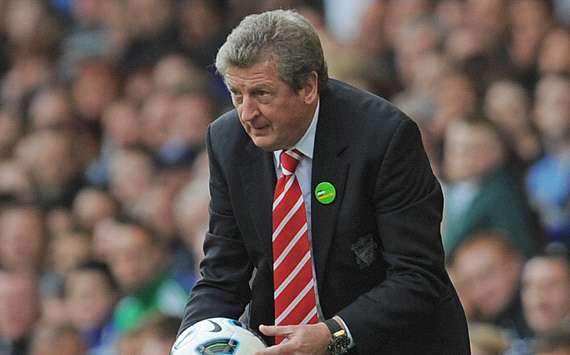 Quote of the weekend (Part III)
"Are you from Denmark?"

"No, Norway."

"Ah, two countries I never want to work in again."
- Roy Hodgson

In exchange with a Norwegian journalist after Everton defeat

Just a hint for lovable (not so much these days) Woy: If you want to prove to the world that you aren't completely cracking under the pressure of managing a big club, making random non-sensical but vaguely insulting comments about other countries in Europe is probably not the best way to go about it. What happened to the happy-go-lucky Fulham boss we all used to know and love?
Let's put it like this: if Rafa Benitez was cracking up for spouting a few "fachts" about Manchester United, what the hell is happening to the current Anfield incumbent?