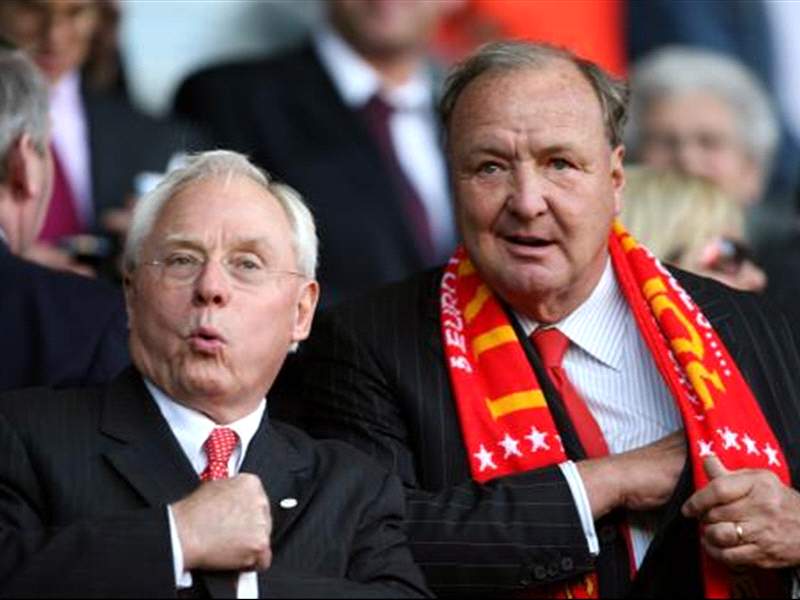 Tottenham
manager
Harry Redknapp
has launched a defence of
Liverpool
owners George Gillett and Tom Hicks and blamed players and management for the club's slump.
The duo are in the process of being forced out of Anfield after a proposed sale was agreed with New England Sports Ventures. With the club currently £280 million in debt and in the bottom three of the Premier League table, supporters have demanded a change at the top.
MORE...
Writing in his column in
The Sun
, Redknapp instead insisted fans should point the fingers at the lacklustre performance of the squad and poor choice of signings from ex-boss Rafael Benitez.
"You must have a screw loose if you buy a club. The whole Liverpool debate centres around a team of top-level players that is not performing at its best - a temporary problem," the 63-year-old wrote.
"The only issue is a lack of confidence among the squad - but it will soon turn around. And in all of this, I have utmost sympathy for the Reds' owners, George Gillett and Tom Hicks.
"All they seem to have done is plough a fortune into the place and they stand to lose a fortune when they sell it. But, for all that, all they get is grief week-in, week-out.
"It's not their fault the expensive players who have been brought in are not performing as they should be."
He added: "[Alberto] Aquilani cost £20 million and has been a disaster - but is that the owners' fault?
"It's not often you'll hear a manager stick up for a chairman or chairmen but I'd love to know what the two Americans have done that is so wrong.
"The fact the team is in the bottom three is of little consequence and Roy Hodgson should not be sacked. He is a top-class boss and will turn it around.
"I still see them challenging for the Champions League at the end of the season. After Christmas, I believe the fortunes will change for the team and for Roy.
"It will take time for him to bed into the job, to work out who at the training ground and on the staff is with him and who is against him."