EXCLUSIVE
By Wayne Veysey | Chief correspondent

Planning officers will make their recommendation at the beginning of ne
xt week on
Tottenham Hotspur
's £400 million plan to redevelop White Hart Lane,
Goal.com UK
can reveal.
The scheme is then set to go before Haringey Council's planning committee for approval on September 30.
MORE...
It is understood that planning officers will now make their recommendation in a report to the council that will be made public at the beginning of next week. Councillors on the planning committee will then vote on the recommendation; which could be to either grant permission, refuse permission or grant it subject to certain conditions.
Spurs, who have been in discussions with the Council for 18 months, submitted a re-worked plan in May that addressed the concerns of English Heritage but it had to be amended because of transport issues relating to the building of the supermarket – Spurs are believed to have reached agreement with Sainsbury's - that is crucial to the funding of the project.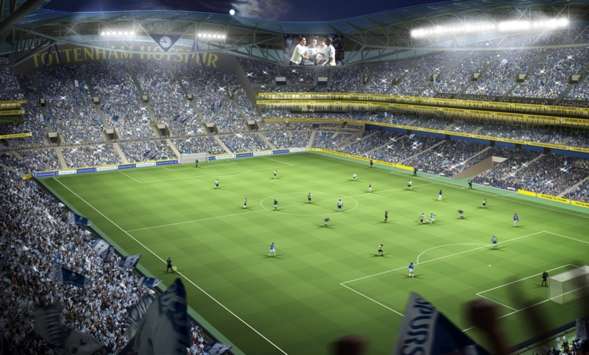 Spurred on | How White Hart Lane will look if redevelopment gets go-ahead
There were also details to be sorted out over plans for the stadium's entrance from Tottenham High Road.
Yet Tottenham will be encouraged that there is a groundswell of support for the project, not only among supporters, but residents too.
Even if planning consents are granted, Spurs will have to overcome a number of other hurdles, including gaining the approval of statutory organisations such as the Mayor of London and the Secretary of State. The club must also raise the finance for building the ground.
Nevertheless, the club hope to start building work on the 56,250-seat venue next year and have the new 'silver ring' stadium ready by the 2013-14 season.
The club believe they have outgrown their current home, which can hold only 36,214 fans. They have another 23,000 on the waiting list for season tickets.
Spurs' proposal is to build a new stadium to the north of the current site. Two-thirds of the new structure will be built around the current ground while matches continue, before games switch to a pitch in the new, unfinished stadium as work is completed.