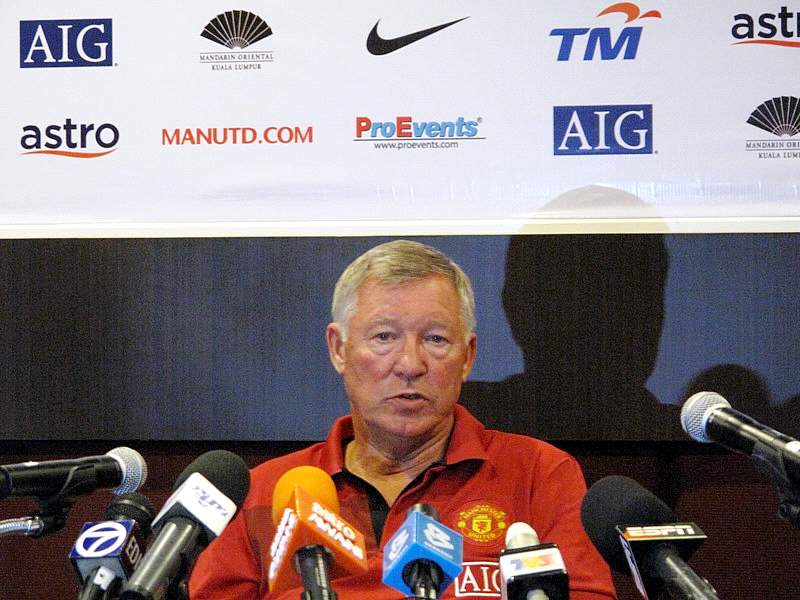 Sir Alex Ferguson
has hinted that his business in the transfer window this summer is already finished.
The Manchester United manager has added to his squad with the signings of Fulham's young defender Chris Smalling, and Javier Hernandez, one of Mexico's prominent players at the World Cup.
But Ferguson has insisted he is not prepared to buy big-name players to excite the fans, instead he wishing for his squad to develop over each season.
Germany's World Cup star, Mesut Ozil, has been linked with a move to Old Trafford and with just a year left on the 21-year-old's contract, the midfielder is likely to be available from Werder Bremen for a reasonable fee.
But Ferguson, who has been told by the Glazers that money for transfers is available, appears to have finalised his squad for the new season.
"I don't see the value in adding to our squad," said Ferguson in a press conference.
"I am happy with what we already have and I don't see any reason to add to that just because people want me to buy someone.
"Supporters want you to buy players. They like to see a big signing every year. Sometimes the players like to see a big signing. But we have to be sensible about it. We look at our own squad and ask what do we need?
"I look at the players everyone says are available and they don't excite me."
Ferguson has backed his strikers to succeed this season. Wayne Rooney carried the goalscoring burden single-handedly in their last campaign but the United boss insists his other forwards are ready to rise to the occasion.
"We are pleased with the young strikers we have," said Ferguson. "Welbeck and Diouf will go on loan, which leaves us with five; Berbatov, Rooney and Owen along with Macheda and Hernandez. That is sufficient."
Ferguson has backed the new rule which requires teams to name eight "home-grown" players in their 25-man squad – although he has admitted he slight confused with the stipulation.
Brazilian twins Rafael and Fabio, are not classed as home-grown this season, but next season they will be.
John O'Shea is a different case as he qualifies as home-grown for the Premier League but not UEFA.
"The rule is a good thing - it had to happen," said Ferguson. "But you have to consider what you are doing and understand what a home-grown player means because you cannot afford to make any mistakes."
Rio Ferdinand is still a few weeks away from returning to the side following the knee injury he sustained in a collision with Emile Heskey in the first full England World Cup training session.
"I don't know exactly what happened with Rio," said Ferguson. "From what I can gather it was an accident and just one of those freak things that happened.
"He has never had that injury before. The others have all been related to his lower back.
"They have been well publicised and we seem to be managing them."