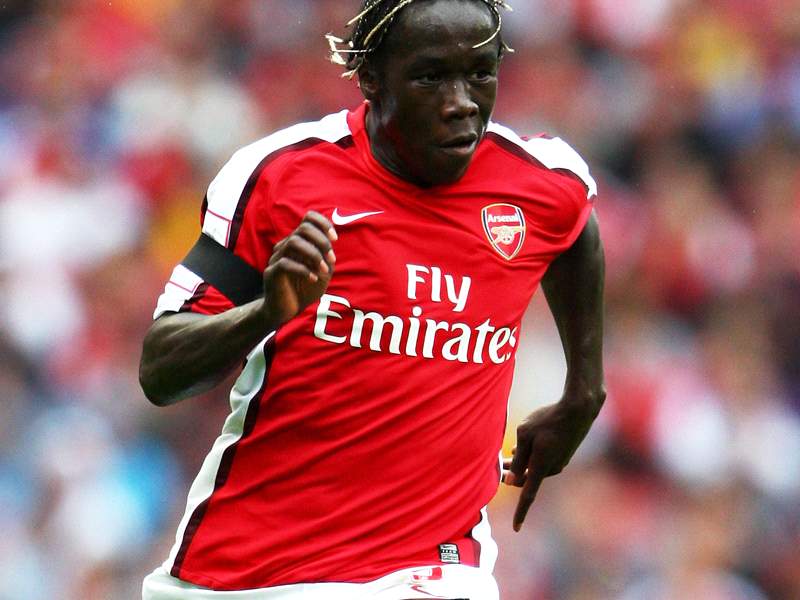 By Wayne Veysey
| Chief correspondent
at the Emirates

After helping Arsenal lift the Emirates Cup, Bacary Sagna explains why the Gunners must learn from last season's Wigan Athletic debacle, how Marouane Chamakh is a like-for-like replacement for Emmanuel Adebayor and the importance of keeping Arsene Wenger at the club.
MORE...
How important was it for the club to lift a trophy?
We did quite well and won the competition. It was very important for us that we won something. It is only pre-season and the Emirates Cup but as a player you want to win everything. The job is done but now we just need to work because we had some bad points as well. We need to look forward, work on what we have to and just stay focused.
How much more preparation do the players need to be fit for the new campaign?
Everyone is ready and personally I cannot wait to play because I know we have a very good team with quality young players who play good football. I am glad to be back in front of Arsenal fans and glad to start a new season.
You were overjoyed after scoring the second goal. How much did it mean to you?
It was my first goal in years. I was very happy because I was pleased to score. It is a good point because I need to do more – both scoring and defending – this season.
What areas do Arsenal specifically need to improve?
We need to be more consistent because we are leading 3-0 and we only won 3-2. If you remember what happened last year against Wigan (when Arsenal let a 2-0 lead slip in the last 10 minutes to lose 3-2), we need to keep playing. Maybe we stopped playing because we thought the game was too easy but that is football now. We let them back in because we stopped playing so we must stay focused. We need to talk more on the pitch and stay together.
'Amazing' signing | Sagna says new striker Chamakh can make the difference for Arsenal
What do you make of new signings Marouane Chamakh and Laurent Koscielny?
The new signings are amazing. I knew them both from France and I am not surprised to see them playing as they are. They are very confident and are very settled already which is good for them and the team.
Can Chamakh be as successful in the targetman role as Emmanuel Adebayor?

He can make the difference because he is a good player, can keep the ball and score great goals. It will be very important to have a player like that in front of goal. I will trust him with the ball because he can keep it quite easily and it will give us help to come and support him. He looks like Adebayor – they are both very good in front of goal and it's a good thing for the team.
Arsene Wenger only has 11 months left on his contract. How important is it that he extends his reign?
I don't need to say how important the boss is to Arsenal. He has done great work at Arsenal and we want to win things for him. Everything he has given us we need to give him back. That is what we will try to do and it would be great to win something. I don't know if it will be his last season at Arsenal – we don't have to think about it. We just want to play and give back the trust he gave us.
Are you worried that he has not yet signed a new deal?
The contract situation is not a concern. Our job is on the pitch and not outside. This is another part of football and we just want to stay focused on the pitch to do our work and after that everything will be fine.
Our

provides the best breaking news online and our

football fan community is unmatched worldwide. Never miss a thing again!