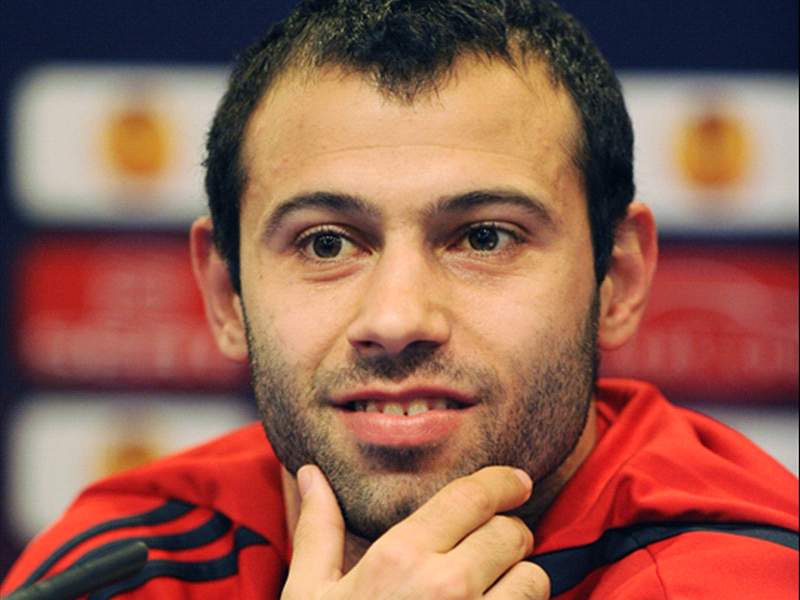 EXCLUSIVE
By Tim Rich
Roy Hodgson
will make a final attempt to keep
Javier Mascherano
at Anfield when the Argentina captain returns to training in the middle of next week.
But
Goal.com UK
understands that, should Mascherano state his desire to leave, Juventus midfielder Christian Poulsen has been identified by the club as a possible replacement.
Despite widespread speculation that Mascherano is ready to rejoin his former manager, Rafael Benitez, at Inter, Liverpool are adamant that there has been no formal contact with the European champions and deny that any talks have taken place over his future.
Hodgson, who admitted he was unconcerned over Mascherano's failure to return his phone calls, will have his first opportunity to talk to the player and persuade him to remain at Anfield. "My real work will begin when I get back to Melwood and find the 13 players who were at the World Cup," he said yesterday.
One source close to Liverpool said: "You have to remember that we went through all this last year with Mascherano and Barcelona and it ended with him staying at Liverpool. This is transfer talk that has gone round and round in circles and the manager has yet even to speak to Mascherano."
Nevertheless, Liverpool are aware that time is not on their side. Mascherano has 23 months left on his contract and if Hodgson does not sell him in this transfer window, he is unlikely even to recoup the £17 million Benitez paid for him in a season's time, let alone the £30m the club see as his true valuation.
CHRISTIAN POULSEN | Snapshot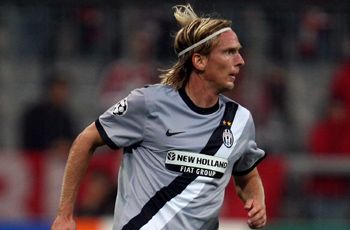 By KS Leong | Goal.com INTL, Spain editor
BASICS

Age
Position
Club
International
Contract

SEASON STATS

Appearances (sub)
Goals
Yellow Cards
Red Cards

ANALYSIS

Strength
Weakness
Current Form
Estimated Value

IN FIVE WORDS






30
DM
Juventus
Denmark
2012



30 (10)
0
5
0



Tackling
Consistency
Poor
£5.2m

No-nonsense midfielder with good technique

Inter have let it be known they are unwilling to pay more than £25m, a fee that sources close to Benitez say does not depend on the sale of Mario Balotelli to Manchester City. And as his advisor, Marco Piccioli, said when Inter's interest was first made public, "This is a deal that will be concluded at the end of the transfer window." By which time Liverpool may be forced to accept Inter's price or something significantly below it.
Liverpool do have a fall-back position if and when Mascherano leaves, with Poulsen the likeliest candidate to replace him as a defensive midfielder.
Although the Dane's agent, Joern Bonnessen, has said the midfielder wants to stay with Juventus, he is unlikely to feature much this season and Liverpool could secure his services for around £6m – the fee the Turin club agreed with Fenerbahce last June only for Poulsen to reject the deal when he was unable to agree personal terms.
At a club where captain, Steven Gerrard, exerts increasing influence, there is known to be support for a move for West Ham United's captain Scott Parker, although the Hammers' co-chairman, David Gold, is unwilling to sell - and even if his hand is forced, a £10m fee for a 29-year-old with little resale value would not be attractive to the Liverpool board. Moreover, if Parker does leave Upton Park, Aston Villa is his likeliest destination.
Despite the fact that Hodgson has been linked with a move for Sampdoria's Swiss left-back, Reto Ziegler, the player's agent, Angelo Semerano, said there had been no contact with Liverpool and the 24-year-old is heavily tipped to join Zenit St Petersburg.