So, was
Joe Cole's
decision to sign for
Liverpool
for £90,000 a week a slap in the face for
Arsene Wenger
and
Arsenal
, or a blessing in disguise?
Seven weeks ago, as England prepared to head for South Africa with what turned out to be wholly misplaced optimism, it emerged that Cole, a free agent released by Chelsea, had agreed in principle to join the Gunners after the World Cup.
MORE...
The deal, involving a basic wage of £80,000 per week, laden with incentives, was said to be dependent on Cole being able to pass a stringent medical examination to prove his recently suspect long-term fitness.
It seemed a bold if somewhat uncharacteristic move by Arsenal, not just because Islington-born Cole would represent the ultimate local addition to an Arsenal squad routinely criticised for its overseas orientation. And the news that he could soon become a Gunner served to raise spirits among Arsenal fans for whom the injury of falling short of major honours once again had been aggravated by the insult of Barcelona publicly tapping up their inspirational captain, Cesc Fabregas.
If Fabregas was heading out, at least Cole, a big name with trophy-winning experience, was coming in.
Football fans everywhere are adept at rationalising developments at their club, putting a positive spin on every new situation. It's happening now at Anfield, where confirmation that Cole will be a Red rather than a Gunner has seen a procession of Anfield legends suddenly declaring that the former West Ham United prodigy is the perfect fit for a team desperate to rehabilitate itself after last season's fall from grace. Never mind that a club whose financial problems have dominated the headlines for so long has somehow worked out a way of affording £90,000 a week plus, presumably, lucrative bonuses.
But while Liverpool bask in the feel-good factor that big-name signings tend to evoke, at least initially, should Arsenal fans be weeping into their beer? Leaving aside that the Fabregas saga remains unresolved - though Barca's unwillingness or inability to put their money where their rather loud mouths are is tipping the odds in favour of his remaining at the Emirates - did Arsenal ever actually need Joe Cole?
A top class goalkeeper, yes. A strong, mobile central defender, yes. A striker able to complement Robin van Persie on a consistent basis, certainly. A ball-winning defensive midfielder to provide cover for Alex Song, yes. But another diminutive attacking midfielder? Hardly.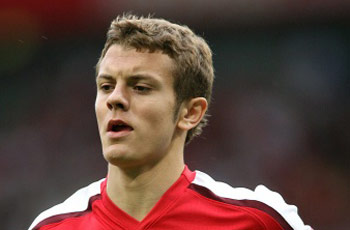 The similarities, physically and creatively, between Joe Cole and the likes of Andrey Arshavin, Samir Nasri and Tomas Rosicky are obvious. But most tellingly, Arsenal already have in their ranks a prodigious young talent to whom every Gooner would love to see Wenger give an extended run in the team this coming season: Jack Wilshere.
Ten years Cole's junior, imbued in the Arsenal way since he was nine, and so talented that Fabio Capello's reaction to England's summer meltdown was to cite him as one of the keys to the Three Lions' brave new world, Wilshere promises to be everything that Cole has been - and then some. And surely Joe's arrival at the Emirates this summer would only have been an obstacle to Jack's progress?
Wilshere undoubtedly has all the skill, vision and inventiveness that the young Cole possessed. Crucially too, he appears to have the strength, both physical and mental, to cut it at the highest level. His loan spell at Bolton Wanderers in the second half of last season was an excellent test of both that strength and Wilshere's temperament. He passed with flying colours. Trotters' boss Owen Coyle hardly stopped eulogising about Jack's contribution and potential, and has repeatedly stated his desire to take Wilshere on loan again, ideally for the whole of this season.
Had Cole arrived at the Emirates, Wenger might well have granted Coyle his wish; and that might have loosened the player's long-term commitment to his parent club; repeated loan spells tend to do that.
Yet at the weekend there was further evidence of how important Wilshere can be to Arsenal's cause this season. Admittedly Barnet in a pre-season friendly is not the ultimate challenge, but Wilshere showed again that he is ready for the step up to Wenger's first XI.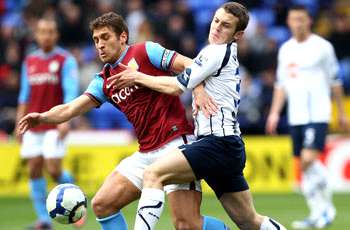 His composure on the ball, eye for a killer pass and instinctive air of authority in assuming creative responsibilities within the team produced two impressive assists in Arsenal's 4-0 win. Wilshere creates space and exploits it to telling effect. He also has a good eye for goal. His performance confirmed that the promise which made him Arsenal's youngest-ever League player is being fulfilled at an exciting rate.
The Joe Cole-to-Arsenal saga is now history. But Jack Wilshere is Arsenal's future. And his path into the Gunners' first-team on a regular basis just became smoother with Cole's decision to head out of London.