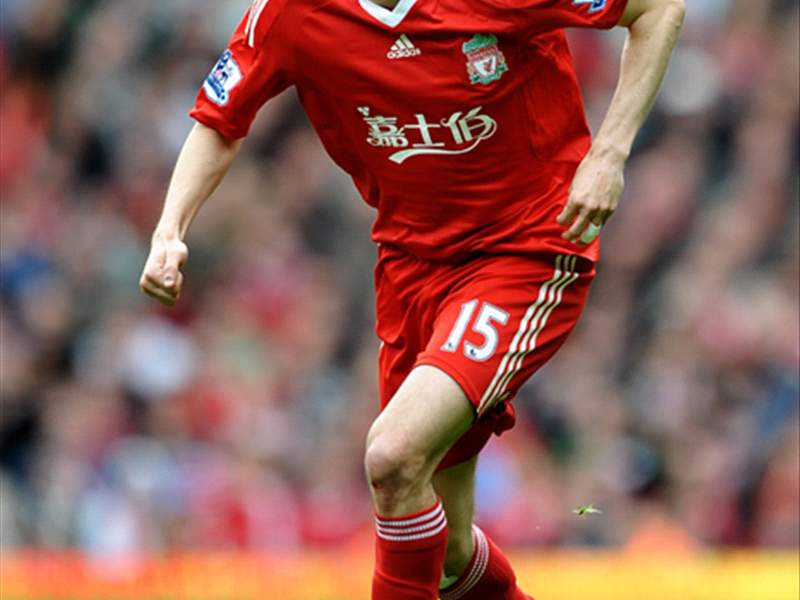 New
Chelsea
signing
Yossi Benayoun
has hit out at former
Liverpool
manager
Rafael Benitez
, accusing the Spaniard of making his time at Anfield a horrible experience.
Benitez left the Reds to join Inter Milan after a disastrous Premier League campaign, which saw Liverpool fail to qualify for the Champions League for the 2010-11 season.
The Israel international revealed Benitez was the sole reason why he made the £5.5 million move to Chelsea earlier this month.
"Everyone asks me why I left Liverpool," Benayoun told
The News of the World
.
"There is only one reason - Rafa Benitez. I agreed to join Chelsea before Roy Hodgson was appointed Liverpool's new manager.
"It's a dream for me such a fantastic club have given me this opportunity. But I want Liverpool fans to know the truth and for them to know I made up my mind to leave a long time ago because of Benitez.
"He never treated me with the respect I deserved. If I played well, I never felt he gave me credit. When I scored, I still expected to be out of the team the next game.
"And when the fans wanted me to play, Benitez told me he couldn't understand why."
The 30-year-old, who scored nine times for the Reds last season, revealed there were many instances of mistreatment from Benitez.
"There are many examples of him treating me badly," he added.
"On two occasions early last season, against Fulham and Lyon, the fans booed when I was subbed. They thought I was playing well but Benitez told me he was surprised the fans booed because I was not good enough.
"Then, when we played Birmingham [City] after I hadn't started a game for a month, he didn't tell me I was starting until two hours before the game.
"He tried to destroy my confidence. You can't treat a player like this and expect him to be happy. I don't want to speak on behalf of other players at Liverpool, but people know what happened to Albert Riera and Xabi Alonso.
"It was the same for me. Benitez tried to break me like he broke Riera."
Benayoun also revealed he was happy to leave once the Premier League champions made an offer for him and he could not take the chance of staying if Benitez also continued in his role.
"On the day before the final game of last season at Hull [City], Benitez pulled me to one side after training and said, 'You will not be in the squad for this game. Thank you for your three years of service, now you can call your agent to do a deal with another club.'
"That's when Chelsea made an offer and the deal was done before Benitez left. I knew I had to get away from Benitez. A lot of people at Liverpool treated me well and asked me to stay, but I could not turn down such a massive club as Chelsea.
"I could not risk waiting to see if Benitez kept his job. The club said they understood why I was unhappy and promised they'd let me leave in the summer if an offer came while Benitez was manager."
The fleet-footed winger believes Benitez departing for Serie A is great for the Reds and said playing in front of the Liverpool fans was an honour.
"It is good for Liverpool that Benitez has gone, but it was too late for me," he concluded.
"I know everyone working there will be a lot happier and I believe Roy Hodgson is a good choice. It was a privilege for me to play for such a great club in front of great fans. I thought I would be staying for a lot longer."