EXCLUSIVE
By Wayne Veysey | Chief correspondent
Arsenal
have been given a £65 million boost from strong season ticket sales despite concerns about the future of skipper
Cesc Fabregas
.
Goal.com UK
understands that 33,000 of the 35,000 general admission season ticket holders had extended for the 2010/11 season by the June 1 club deadline.
In addition, only a few hundred of the 6,700 Club level seats, such a huge money-spinner for the club, remain unsold.
The news is a relief for the club given the uncertainty over whether Fabregas will remain at Emirates Stadium beyond this summer.
Barcelona have continued their public pursuit of the Spaniard despite having a £29m offer firmly rejected by Arsenal earlier this month and are expected to step up their bid to land the midfielder over the next few weeks.
There was concern among senior Arsenal figures that a poor finish to last season coupled with the possibility of losing Fabregas would lead to disillusionment among supporters but this appears to have been largely avoided.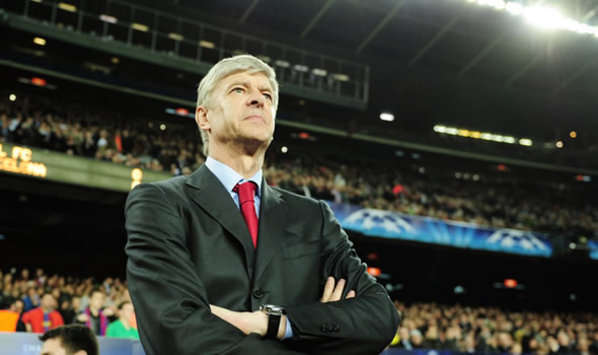 Cash-rich | Wenger has a £45m transfer kitty as club's financial position strengthens
Ninety-five per cent of the rank-and-file supporters have renewed for another season at the 60,000-capacity Emirates Stadium and the uptake of the lucrative executive facilities, which include 150 executive boxes and generate 35 per cent of all matchday revenue at Arsenal, has also remained strong.
However, sources say it has required a "massive push" at the club to sell the Club level season tickets, which cost between £2750 and £4750, over the last month. It is understood that staff have had to turn to the seasonal waiting list to fill the seats.
Nevertheless, the impressive sales mean that £65m of matchday revenue has already been secured for the forthcoming season.
Arsenal plan to earn between £90m and £100m each campaign from ticket revenues, with the remainder plugged by tickets that are sold on a match by match basis, cup ties played in excess of the season ticket's 26-match allowance and the 3,000 allocation for away supporters.
Although this cash injection will in no way affect manager Arsene Wenger's summer transfer kitty, which is believed to be £45m, the club's financial position continues to strengthen.
The club recently announced that the Highbury Square project is now debt free and experts anticipate that it will make a £35m profit over the next few years.