EXCLUSIVE
By Wayne Veysey | Chief correspondent
Only a third of Manchester United fans have renewed their season tickets just five days ahead of the deadline set by the club, Goal.com UK can reveal.

Sources say that around 18,000 of United's 54,000 registered season ticket-holders have so far taken up the option of extending for another year.

Although a sizeable percentage of United supporters traditionally leave it until the last minute to renew their season tickets, many will view the slackened advance sales ahead of 2010-11 as evidence that the anti-Glazer protests are starting to have an effect.

MORE...
It is understood that at the same point 12 months ago around 30,000 season tickets had been renewed.

The revelation comes ahead of Tuesday night's screening of BBC's Panorama programme on United's finances, the scheduling of which was exclusively revealed on Goal.com UK last month.

The programme, entitled Man Utd – Into the Red, is set to shed further light on the Glazer family's ability to keep control of the club by centring on their ailing shopping-mall company. It will expose £400 million of previously unknown debt and cast more uncertainty over how much money Sir Alex Ferguson will be given to strengthen his squad this summer.
NUMBERS GAME | United's debt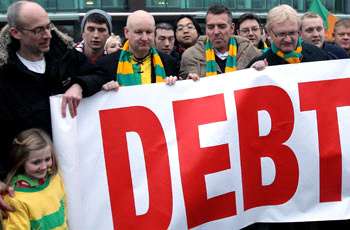 GLAZER COSTS SINCE TAKEOVER

Professional fees
Loss on closing interest rate hedge
Cash interest paid
Management/
consultancy fees
Loans to Glazer family
Rolled up PIK interest

TOTAL

TICKET REVENUE SINCE TAKEOVER

NET LOSS




£80m

£41m
£216m

£13m
£10m
£83m

£443m


£398m

£45m
United are trying to push up advance sales, warning fans that season tickets will be passed on unless they make a payment.

A club email was sent to executive members shortly before the renewal deadline of May 31 warning them that their ticket would be released to the seasonal hospitality waiting list if they did not extend their facility for the 2010-11 season.

As a goodwill gesture, United are also offering a name amnesty, allowing fans who have held on to season tickets in the name of another family member to come clean and own them legitimately.

In this way, the club will turn a blind eye to fans who have held on to a seat when a family member has died or been unable to attend fixtures.

Last year, the Premier League giants officially announced that all season tickets had been taken in September, although the vast majority had gone long before then.

The club refused to comment on season ticket sales but chief executive David Gill has publicly stated his confidence that Old Trafford will continue to be filled, despite fans' resentment and calls by the Manchester United Supporters' Trust (MUST) not to renew season tickets while the Glazers are in charge.

"Every Manchester United fan must do everything in their power to remove them," MUST chief executive Duncan Drasdo said on Monday night. "The damage they are doing to our football club is actually going to get even worse if they remain in charge.

"We encourage all Manchester United supporters to join the Trust and take action now together."

The Glazers are keen to hold on to their investment, despite their unpopularity with supporters, who blame the Americans for loading the club with £716m of debt and draining a staggering £460m out in interest, charges and fees since the 2005 takeover.

The new information about the state of the Glazers' US property business, First Allied Corporation, based on the company's own mortgage filings, shows that the family's shopping centres are in deep trouble.

Four centres have already gone bust and a further 28 are on the mortgage lenders' 'watchlist' as loans that risk having difficulty making their mortgage payments.

Drasdo added: "The new research confirms everything we suspected about the Glazer family - that they are not, as they have recently chosen to project themselves through recent PR, canny business people who can manage debt in their businesses, but rather opportunistic speculators who place huge risk on the businesses they acquire."

MUST believes that this reinforces its belief that the Red Knights, a group of wealthy individual supporters who have announced their intention to buy the club, are "right not to rush into any deal and overpay" as the Glazers "desperately need money to prop up their failing business".
Panorama: 'Man Utd – Into the Red' will be shown on BBC1 on Tuesday at 10.35pm.
Become a fan of Goal.com UK's Facebook fan page for all the latest news and insight into everything related to the beautiful game!